If you are looking for free day out in Newton Abbot in Devon then Decoy Country Park is a gem. There's plenty to keep kids, adults and your four-legged friend happy too.
Love Devon? Join the Devon with Kids Facebook group and subscribe to my newsletter!
Decoy Park: then and now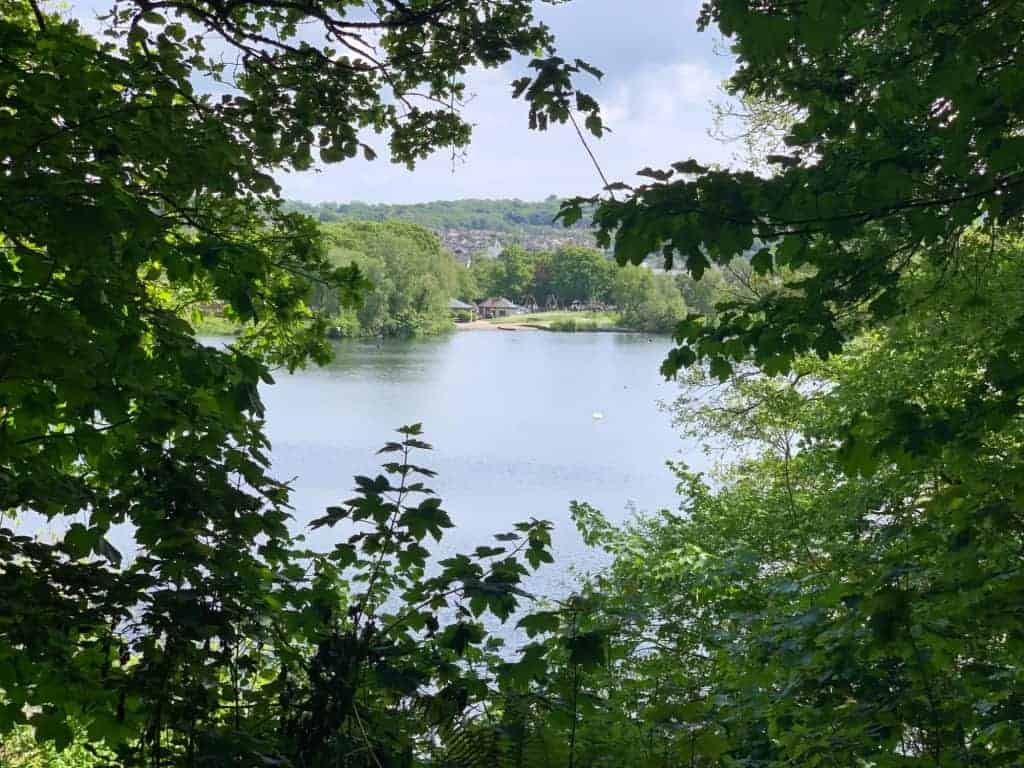 Decoy was once a clay quarry owned by the Earls of Devon. The clay dug up here was used to make bricks, clay pipes, toilets and even tea sets made by Wedgewood. The pit closed in 1966 and later Decoy Country Park opened as a public park.
Parts of the country park are now either a County Wildlife Site (CWS) or a Site of Special Scientific Interest (SSSI) and supports a wealth of wildlife.
It's possible to spot swans, kingfishers, cormorants and great crested grebe around the lake.
Things to do at Decoy Country Park
The play equipment at Decoy Country Park was replaced in 2021 and I think it looks fab.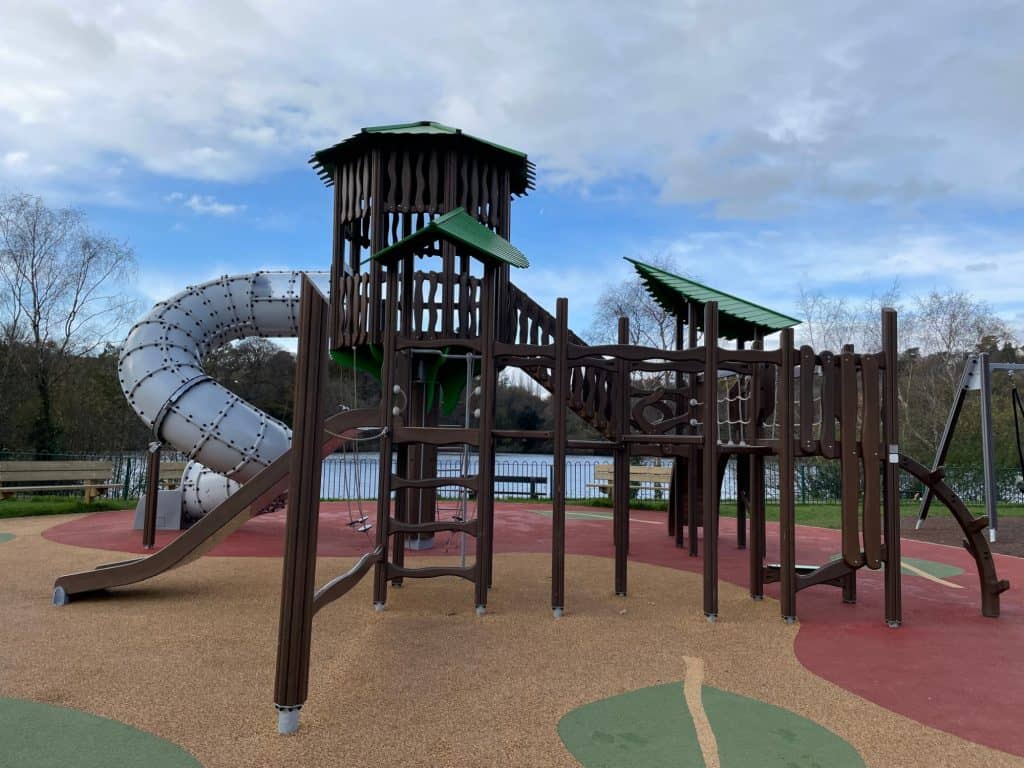 Here's some suggestions for more things you can enjoy with your kids at Decoy Park in Devon:
Grab a ball and have a game on the huge sports field
Follow the paths winding around the lake, and play on fallen trees and trim trail equipment along the way. Dogs can be let off the lead in designated areas. Keep an eye out for the signs.
Bring your swimming costume and towels for the splash pad water park.
Hire a kayak or canoe between May and the end of September.
Have a picnic at one of the many picnic benches around the play area and lake.
Bring your bike and test your cycling skills on the BMX track.
Find more adventure playgrounds in Devon.
Handy things to know about Decoy Country Park
Here's all you need to know about visiting Decoy Park:
When is Decoy Country Park open?
Decoy Park is always open for exercise and walks. Some facilities and activities, such as water sports, may not be available at certain times of year.
How accessible is Decoy Country Park?
The Blue Circular Trail around the lake is suitable for most wheelchairs. Follow it clockwise to avoid an uphill slope. The splash pad in the play area is accessible.
There is disabled parking and an accessible toilet.
Find more accessible places to visit in Devon.
When is the splash pad open?
The Decoy Park splash pad wet play area is usually open from the early May Bank Holiday to the end of September. If the weather allows it may be open longer.
Please note that the splash pad has been closed during COVID-19.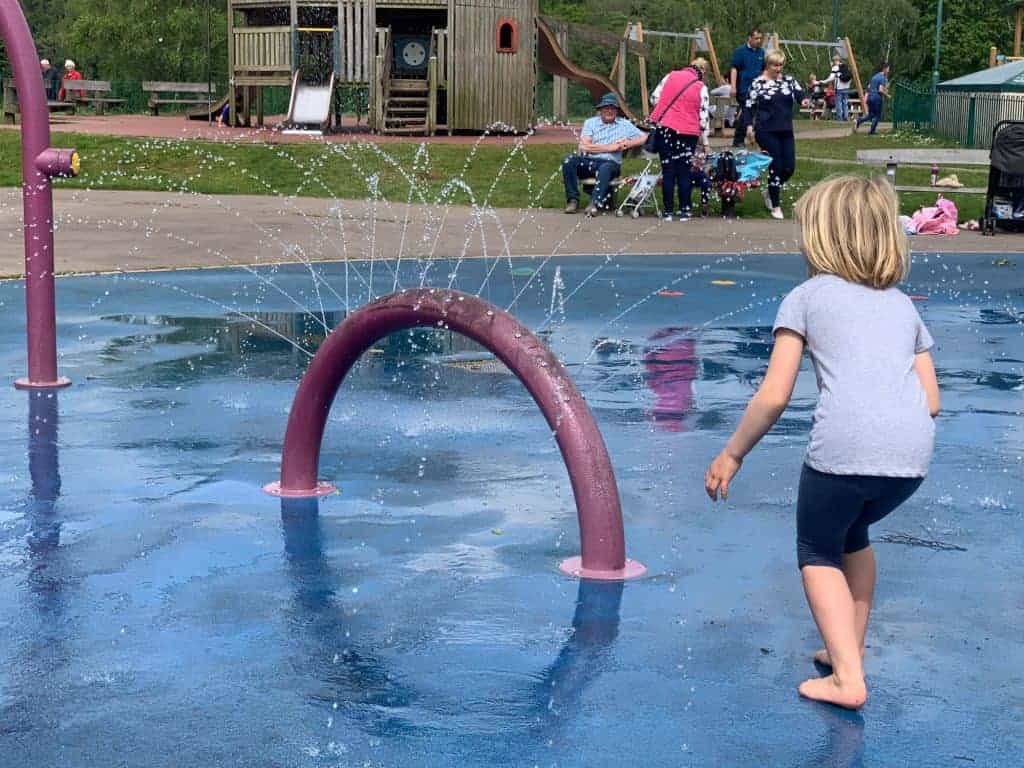 Is Decoy Country Park dog-friendly?
Yes. Dogs are allowed off the lead in designated areas on the lake walk. Look out for the signs.
Can you fish in Decoy Lake?
Yes. Enquire at the rangers' office for more information.
Parking
at Decoy Country Park
There are pay and display machines for the car park, or you can pay by phone or the RingGo parking app.
I use this app for a lot of Devon car parks. There is a small fee on top of the normal parking charge but it's very convenient.
There is disabled parking.
Refreshments
There is a kiosk serving hot and cold drinks near the play park. It takes cash payments but not cards, so bring your pennies.
Toilets
These are in the complex of buildings including the rangers' office by the play park. There is an accessible toilet.
For more information about facilities, activities and events here see the Teignbridge District Council website.
Find more free things to do in Devon.
More things to do in South Devon
Here's my guide to things to do in South Devon. You might also like to visit: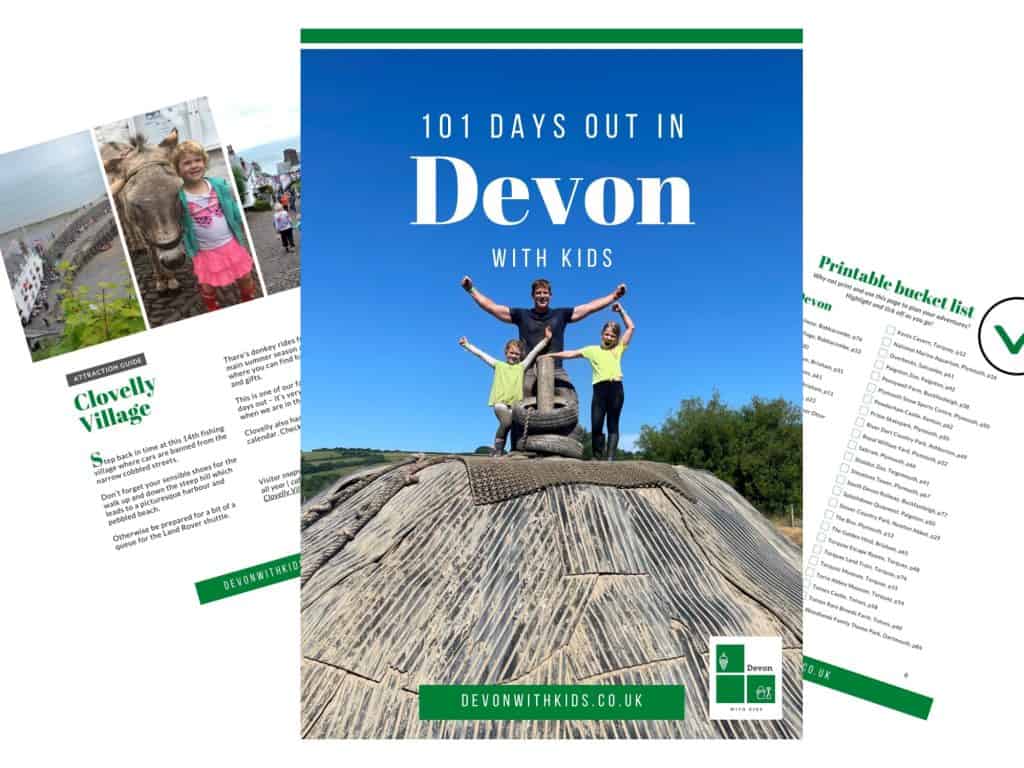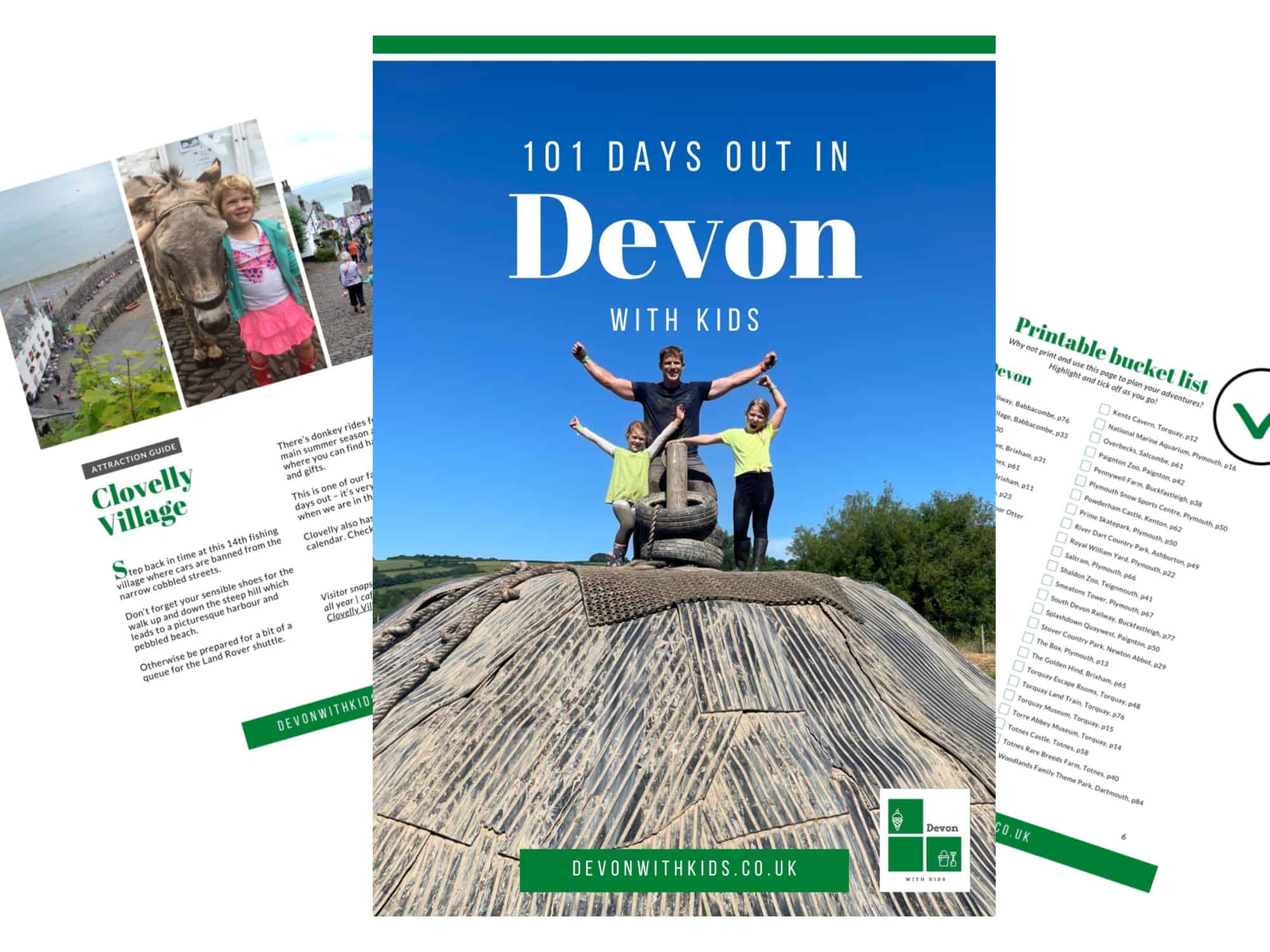 It's FREE!
Grab your copy of this guide to family-friendly things to do across the county, from coast to coast, in the cities, on the moors and whatever the weather.
Looking for free things to do in Devon? Why not use Pinterest to save this post about Decoy Country Park near Newton Abbot.