Version
Download

63

File Size

43.92 KB

File Count

1

Create Date

25/04/2020

Last Updated

26/04/2020
Test your West Country knowledge with our Devon quiz. You can answer them from this page or hit the download button and print a copy to use offline. It's free!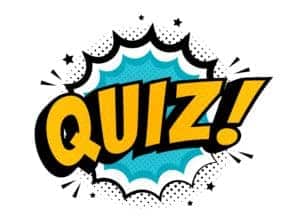 Here are 10 questions about this English county's famous people, places, food and history:
Devon quiz time!
1. What type of dog was first bred in Dartmouth, Devon?
2. Which Devon university did J.K. Rowling attend?
3. Devon author Agatha Christie wrote more than 90 books. How many were detective novels?
4. How many sides does the quirky Devon house A La Ronde have? 8, 10, 3, or 16
5. The last English people to be sentenced to death for witchcraft were executed in Exeter in which year? 1685, 1845, 1388 or 1921
6. Which two places in Devon did the Mayflower stop for repairs before sailing to America in 1620?
7. How old was Princess Elizabeth when she met Prince Philip at Britannia Royal Naval College in Dartmouth? 18, 10, 13 or 15.
8. Which iconic building was NOT built using Beer Stone from East Devon? Westminster Abbey, The Tower of London, St Paul's Cathedral or Buckingham Palace.
9. Devon has more roads than anywhere else in England. How many miles of road are there here?
10. True or false? The pasty was invented in Devon.
Find the answers in to this Devon quiz on our post all about Devon facts for kids.
Take a look at more of our suggestions for things to do at home with kids.