Children love crabbing – fact! And Devon is a top place to catch these nippy fellows. If you are wondering where's the best place to drop your crab line, here's our guide to where to go crabbing in Devon.
Love Devon? Join the Devon with Kids Facebook group and subscribe to my newsletter!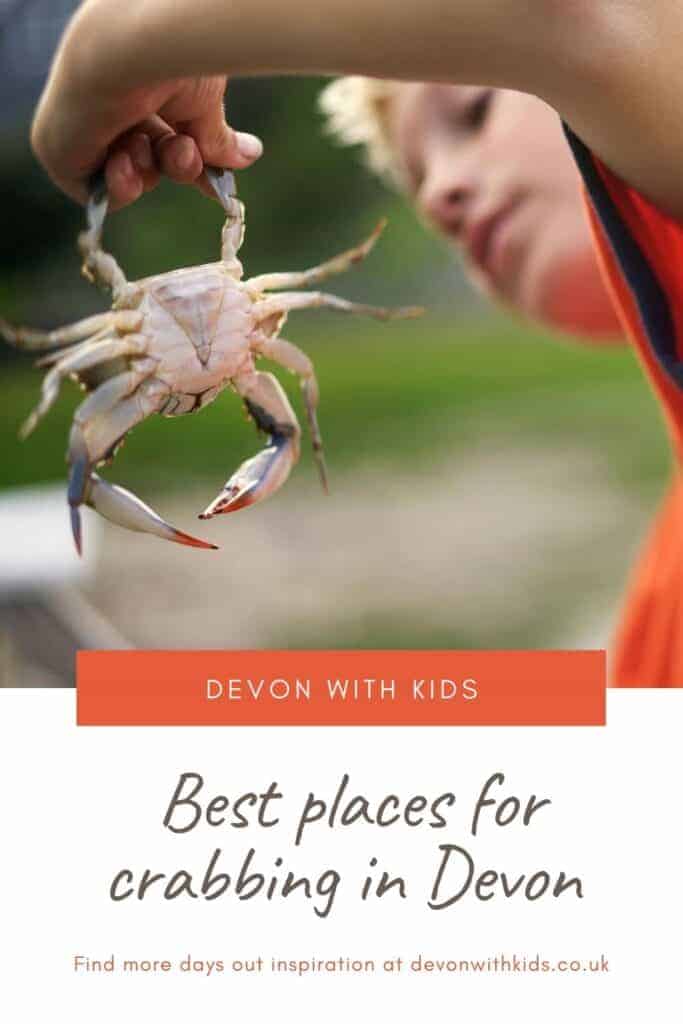 Got a while to stay? Here's our BIG guide to family holidays in Devon.
Places to go crabbing in Devon
With two coastlines and countless sea and riverside towns, there's plenty of opportunity to catch a crab in Devon, or maybe even a few. Here's some of the best spots to try with lots recommended by families in the Devon with Kids Facebook group.
Where to go crabbing in North Devon
The harbour wall at Appledore
The rock pools at Westwood Ho!
Ilfracombe pier or harbour wall
Looking for more ways to entertain the kids? Here's some great places to visit in North Devon.
Top crabbing spots in South Devon
The Embankment in Dartmouth
Exmouth Dock
Brixham harbour
Stoke Gabriel by the mill pond
Dittisham's pontoon
The Quayside in Kingsbridge
South Pool pontoon
Teignmouth Back Beach on the river
Here's my guide to more fun things to do in South Devon with kids.
Places to go crabbing in East Devon
Exmouth harbour
Axmouth harbour in Seaton
Make the most of your time in East Devon with these top places to visit.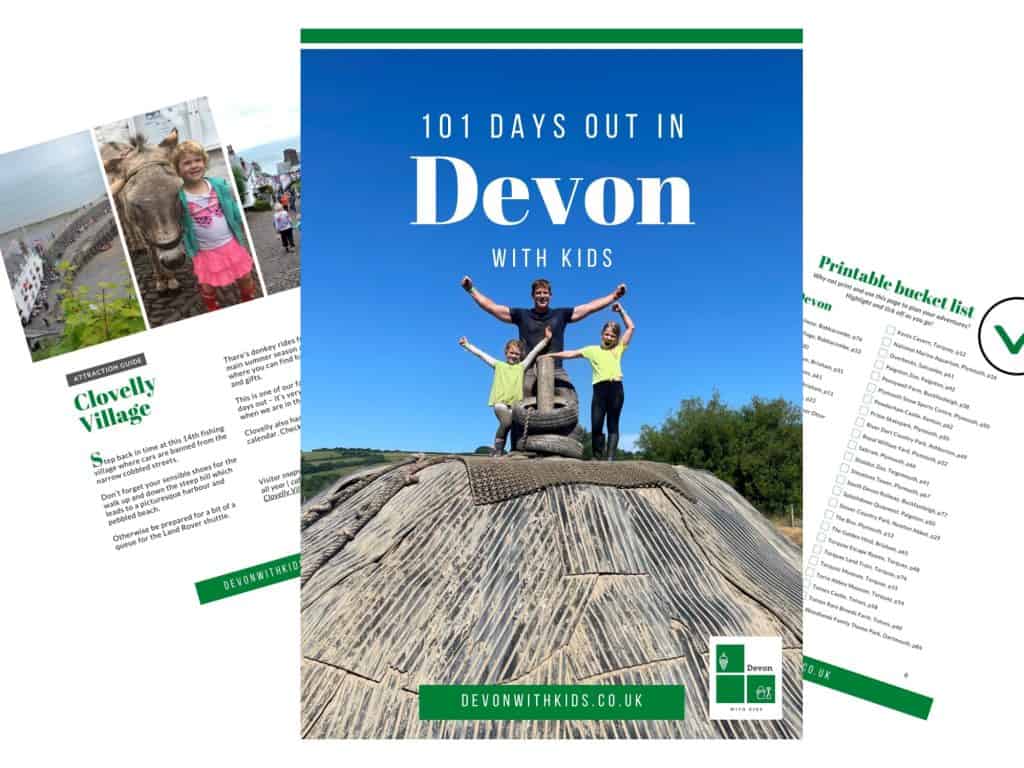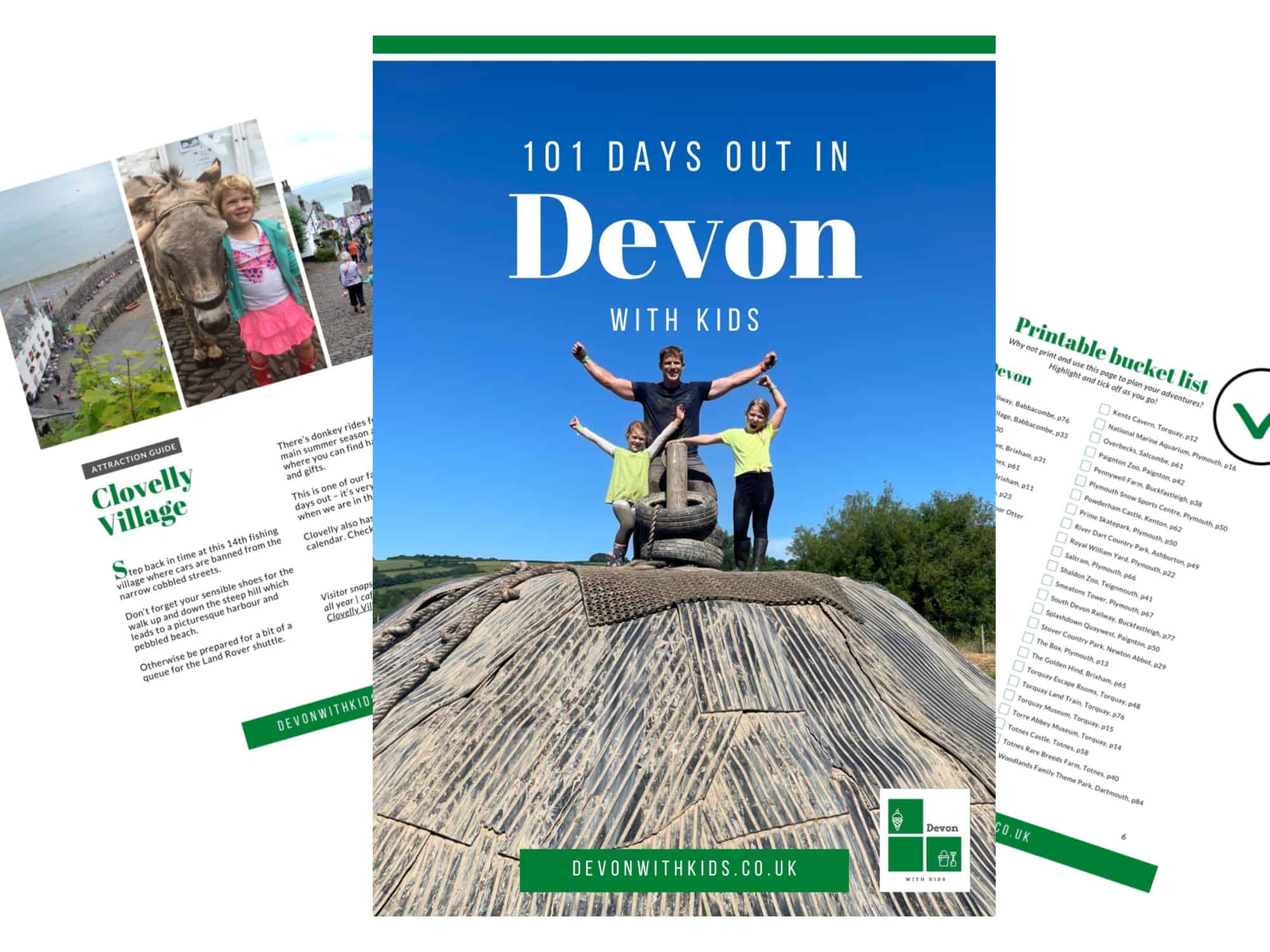 It's FREE!
Grab your copy of this guide to family-friendly things to do across the county, from coast to coast, in the cities, on the moors and whatever the weather.
Things to do before you go crabbing in Devon
So, you've picked your ideal place to go crabbing. Before you set off, read these tips:
Get your gear
If you know you're going crabbing then one of our top tips is to bring your own kit – bucket, line, net and bait. Bacon works really well.
There are lots of shops around popular crabbing spots that will sell you the gear but you will pay inflated prices.
Check the tide times
To avoid disappointment, make sure you know whether the tide will be in or out at your crabbing spot. Find tide times in Devon.
Think about your footwear
If your children are wearing shoes, or any other item of clothing that might slip off, take them off before they are dangled over a harbour wall.
Do you have a favourite spot to go crabbing in Devon? Let me know and I'll add it to the list.
Planning fun things to do in Devon with your kids? Why not save this post about crabbing in Devon on Pinterest.