Things to do in Devon in May and half term 2021
If you are planning your Devon days out in May 2021 and are wondering what's on and, even more importantly, what Devon attractions are open, you've come to the right place. Here's my guide to things to do in Devon in May and over the half term holiday.
Please note: all events and activities in 2021 are subject to change. Please follow the latest Government guidelines on travel and social distancing. Track and trace QR codes will be in operation at venues so have your app ready to avoid queues.
May half term in Devon is from 29 May to 6 June 2021.
Love Devon? Join the Devon with Kids Facebook group and subscribe to my newsletter!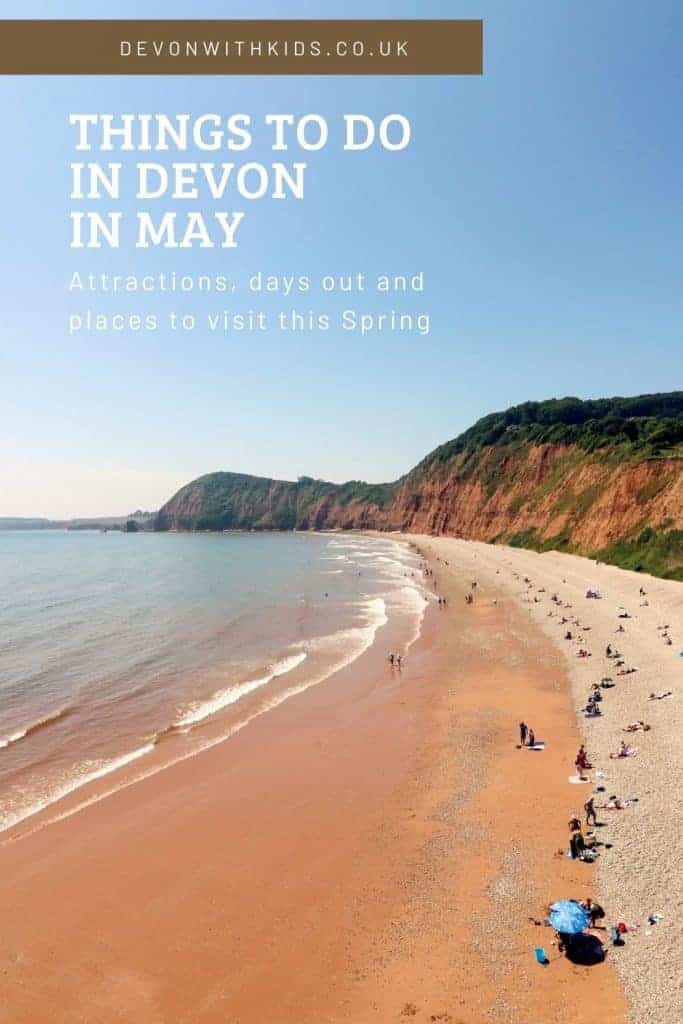 What's on in Devon in May 2021
Here's the family-friendly events and activities happening in Devon this May:
Rowlands Fun Fair
Rowlands Fun Fair will be at Cranbrook in Exeter from 7 to 23 May 2021.
Find out more on the Rowlands Fun Fair Facebook page.
Spellbound Fairy & Goblin Festival at Stiltskin's Soapbox Theatre
Get your wings at the ready for this year's enchanting Spellbound Fairy and Goblin Arts Festival at Stiltskin's award winning Soapbox Children's Theatre in Devonport Park, Plymouth. This event takes place on 22 and 23 May 2021.
There will be storytelling performances, theatre, arts and crafts. Come dressed to impress in your best fairy and goblin outfits, adults and children alike!
The majority of activities will take place under cover either in the theatre or in one of the many tents dotted around the site.
Find out more and book tickets from the Box Office.
Moor Otters trail in 2021
If you are looking for a way to motive the kids on a Dartmoor walk in 2021 seek out the Moor Otters art trail.
It launches on 28 May 2021. Find out more about where to find these unique pieces of art work all over the National Park and surrounding area in my post about the 2021 Dartmoor Otters trail.
Devon attractions reopening in May 2021
With COVID-19 restrictions due to ease from 17 May 2021 many more Devon attractions will be able to welcome back visitors.
Make sure you plan ahead as booking will be necessary.
The following indoor attractions have said they will be reopening to family bubbles in May:
Many outdoor attractions will have already reopened. Check these out in my post about things to do in Devon at Easter.
Know of others not listed here? Drop me a line so I can add them.
Outdoor pools and splash parks
Devon's outdoor pools and splash parks usually reopen from May. However, due to the pandemic some did not open last year, so check ahead before you visit them.
Check which have confirmed they will open in May 2021 in my post about outdoor pools in Devon.
More things to do in Devon in May
If you're looking for more ideas for things to do in May then here's some ideas for entertaining the kids:
Do you know of an activity not on this list? Drop me a line or comment below.
Planning your days out in Devon this Spring? Use Pinterest to save this post about things to do in Devon in May 2021.