Hooray for Friday. If you're looking for family-friendly things to do in Devon this weekend you have come to the right place for events and special activities to entertain you and the kids. Read on to find out what's on in Devon this weekend – 20 – 23 January 2022!
But let's face it, the events calendar has wound down for the season. So you might also like to check out the links below with lists of attractions that are open and suggestions for other things to do in Devon this winter.
Know of an event I can add to this guide? Get in touch!
Love Devon? Join the Devon with Kids Facebook group and subscribe to my newsletter!
Things to do in Devon this weekend
Want to know what's open and places you can go this month? Take a look at these posts:
Here's my pick of what's on in Devon this weekend:
New Superworm Trail at Haldon Forest
If your children loved watching Superworm at Christmas they'll be excited to know the Superworm Trail is now open at Haldon Forest Park near Exeter.
Follow this woodland heroes themed activity trail around the 1.5 mile Discovery Trail walk.
Find out more about the Superworm Trail at Haldon Forest.
Songlines: Tracking the Seven Sisters exhibition at The Box
This vibrant exhibition includes more than 300 paintings and objects by over 100 different artists telling ancient stories from the world's oldest continuing culture.
It is on tour from the National Museum of Australia.
Entry to the exhibition is free for Plymouth residents. Other visitors pay £10 for adults. All under 18s can visit for free. Book in advance.
You can also explore the rest of The Box for free.
The Box, Plymouth, exhibition on Tuesday to Sunday until 27 February 2022.
If you would like to see your event listed here get in touch.
What's on at the theatre?
Here's where to find the latest listings and what's on at Devon's theatres:
Looking for a children's guide to some of Devon's loveliest places? Order your kids this Devon colouring book, which is full of facts too! A donation from every sale goes to Devon Air Ambulance.
£5.95 +P&P
Grab your colouring pencils and join Ollie the Otter for a tour of some of the otterly brilliant places to see in Devon – the perfect companion for days out and holidays.
What's on in Devon next weekend?
Oops! I've not spotted any family-friendly events happening this particular weekend. Then again, I only have one set of eyes!
There's still plenty of indoor and outdoor attractions open this weekend
To find out what check out my guide to things to do in Devon in January.
If you want to find out what's on at other times of the year take a look at my full Devon events guide.
More things to do in Devon this weekend
Here's some more places you might like to visit:
Why not visit one of Devon's theme parks, indoor attractions or go on a walk on Dartmoor.
If you would like to see your event listed here get in touch.
Devon what's on guides
If you're after more reading to inspire your future Devon weekends, check out these posts:
Would you like more Devon goodies delivered to your inbox? Sign up to the Devon with Kids newsletter.
Planning your days out in Devon this Saturday and Sunday? Why not download my guide to Devon days out to inspire your planning.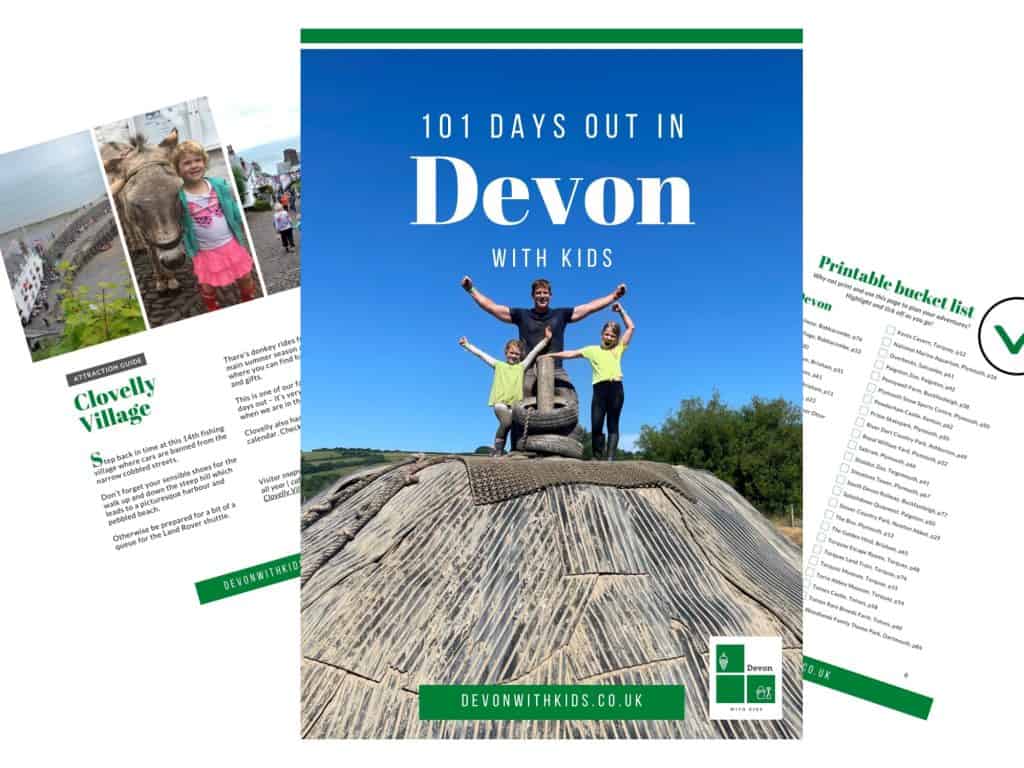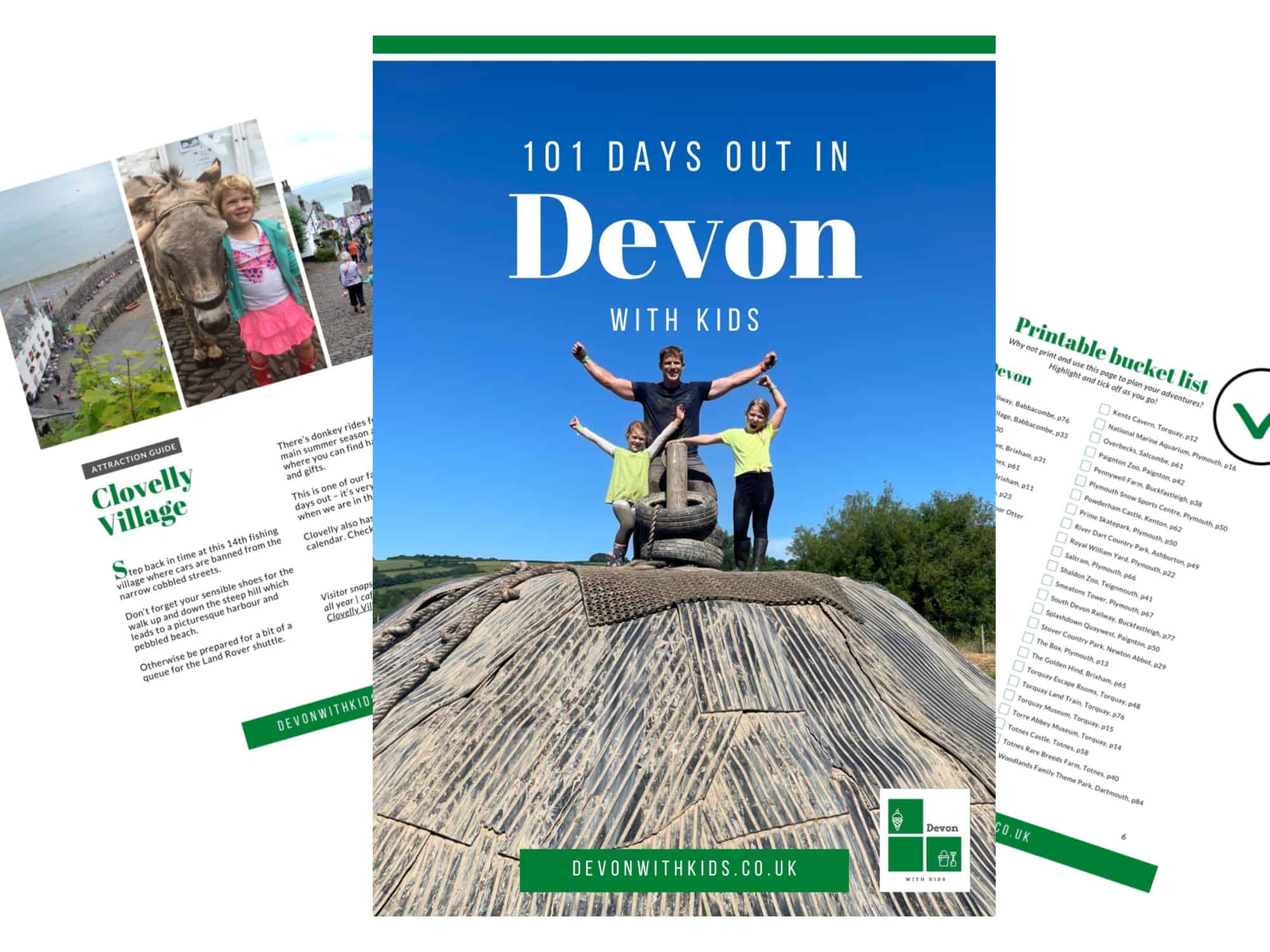 It's FREE!
Grab your copy of this guide to family-friendly things to do across the county, from coast to coast, in the cities, on the moors and whatever the weather.