Outdoor activities in Devon with kids
Oh, the great outdoors! What would we do without you? 2020 has mostly been about fresh air adventures when we've had the chance to venture outside. Thankfully, with proper social distancing, it's now possible to take part in more outdoor activities in Devon than earlier in the year.
This post is a round up of outdoor activities at attractions and open spaces that allow everyone to stick to Government guidelines.
Love Devon? Join the Devon with Kids Facebook group and subscribe to my newsletter!
UPDATED: Tuesday 23 June 2020
Please use this information about outdoor activates in Devon in line with the latest Government and local council guidance. Check whether car parks and other facilities, like toilets, will be open when you arrive. Some attractions and car parks may need to be booked in advance.
When you get to your destination be considerate. If you arrive in the countryside or at a beach and there are already lots of people there, move on. COVID-19 deaths can only be limited by careful social distancing. Stay one meter from other family groups at all times.
Find out which Devon attractions and things to do in Devon With Kids have reopened.
Go to the beach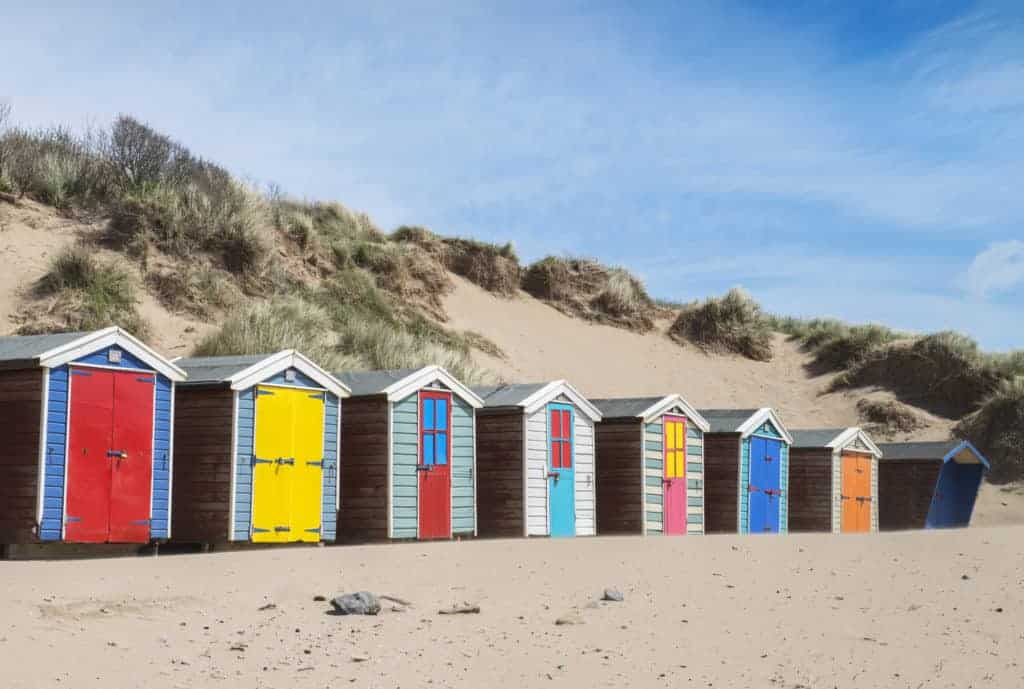 Some Devon beaches are open for business and are an ideal place to get some fresh air. Practice social distancing from other visitors and good personal hygiene during and after your trip.
Check what parking and facilities will be available before you travel.
If you'd like to visit a beach but are worried about the crowds, I have a solution. Visit South Devon beaches and North Devon beaches virtually.
Visit Dartmoor
Dartmoor National Park has reopened its car parks but some toilet facilities and visitor centres remain closed. During the weekends Dartmoor Rangers are reporting when car parks are full.
Here are some Dartmoor walks you can do with children. Please be aware that some are part of larger family attractions that may not yet be open. Check before you travel.
Please be considerate and be prepared to stop elsewhere if car parks are already full when you arrive.
Here's the latest information and guidance from Dartmoor National Park.
Explore more things to do in Dartmoor with kids after lockdown.
Visit a zoo
Following a Government announcement that zoos, wildlife parks and farms have been able to reopen from Monday 15 June. Some Devon zoos have now reopened and some have are reopening before August.
Here's where to check which attractions are open in Devon.
Check with individual zoo websites to see what's open and how admission will be handled. Advanced booking maybe necessary to manage numbers.
Visit National Trust land
The National Trust have taken the decision to shut properties, gardens, shops and cafes across Devon, but you can still access some coastal areas, countryside and car parks.
From Wednesday 3 June the National Trust opened more of its parkland but you must book to visit in advance. Here's where to find out more about visiting Devon National Trust properties at this time.
Visit the National Trust website for the latest information about what is open in your area.
Visit RHS Rosemoor
RHS Rosemoor Gardens and Garden Centre in Torrington reopens on 1 June. It is essential to book your visit to allow for visitor numbers to be safely controlled.
Find out more and book your visit to RHS Rosemoor.
Visit the gardens at Hartland Abbey
Hartland Abbey – the home of Malory Towers on CBBC – will reopen its gardens and grounds to visitors from Sunday 5 July. Please check the website for information about visiting and the facilities what will be available.
Visit Bicton Park
Bicton Park Gardens have reopened to all visitors from Wednesday to Sunday each week. Tickets must be bought online in advance. Some areas of the gardens remain closed but it is possible to pre-order cream teas boxes before your visit.
Find out more and visit Bicton Park.
Visit Haldon Forest Park
Haldon Forest Park's car park and toilets are now open to the public. However, activities like Go Ape and the cafe are closed.
Find out more and visit Haldon Forest Park.
Visit Stover Country Park
The car park at Stover Country Park is open to visitors but other facilities are closed.
Find out more about visiting Stover Country Park.
Visit Cockington Country Park
This hidden gem in Torquay is well worth a visit. Wander along the river, explore the countryside and have a picnic on the lawns in front of Cockington Court.
Find out more about visiting Cockington Country Park.
Visit Powderham Castle
Powderham Castle near Exeter has reopened its estate and parkland for socially distanced country walks. They are encouraging visitors to buy their tickets in advance.
Find out more about visiting Powderham Castle.
Visit open spaces in Exeter
Open spaces and parks in Exeter are open for people to visit to exercise. However, be aware that play areas, skate parks, games areas, outdoor gyms, bowling and croquet greens remain closed.
Find out more from Exeter City Council.
Visit Babbacombe Model Village
The home of Devon's tiniest community will reopen to visitors on 4 July. Explore the gardens where you'll find hundreds of scale model of Devon, UK and famous scenes.
Find out more about Babbacombe Model Village.
Go wild at The Bear Trail
Devon's muddiest day out has reopened. The Bear Trail at Cullompton is an outdoor assault course for families.
Find out more about The Bear Trail and booking some muddy fun.
Social distancing and hygiene advice
Avoid gathering with groups of friends and using public transport.
Regularly wash your hands with soap and water for at least 20 seconds
Use hand sanitiser gel if soap and water are unavailable
Cover your mouth and nose with a tissue or your sleeve when you cough or sneeze
Put those tissues straight in the bin and wash your hands afterwards
Avoid touching your eyes, nose or mouth if your hands are not clean.
Keep up-to-date with the latest Government guidance on how to protect you and your family. If you show any symptoms, self isolate inline with the latest NHS advice.
Would you like more Devon goodies delivered to your inbox? Sign up to the Devon with Kids newsletter.
If you know of any outdoor activities in Devon that offer families a safe way to get outside then please let me know. Likewise, if any of the options on this post are no longer available please say – I'm checking and updating regularly.