Oh, the great outdoors! What would we do without you? The past year has mostly been about fresh air adventures for us. And thankfully, there's plenty of outdoor activities in Devon from attractions and adventurous activities, to country walks and beaches aplenty.
Love Devon? Join the Devon with Kids Facebook group and subscribe to my newsletter!
Got a while to stay? Here's our BIG guide to family holidays in Devon.
When you get to your destination, be considerate. If you arrive in the countryside or at a beach and there are already lots of people there, move on. Having a plan B is essential in 2021.
1. Go to the beach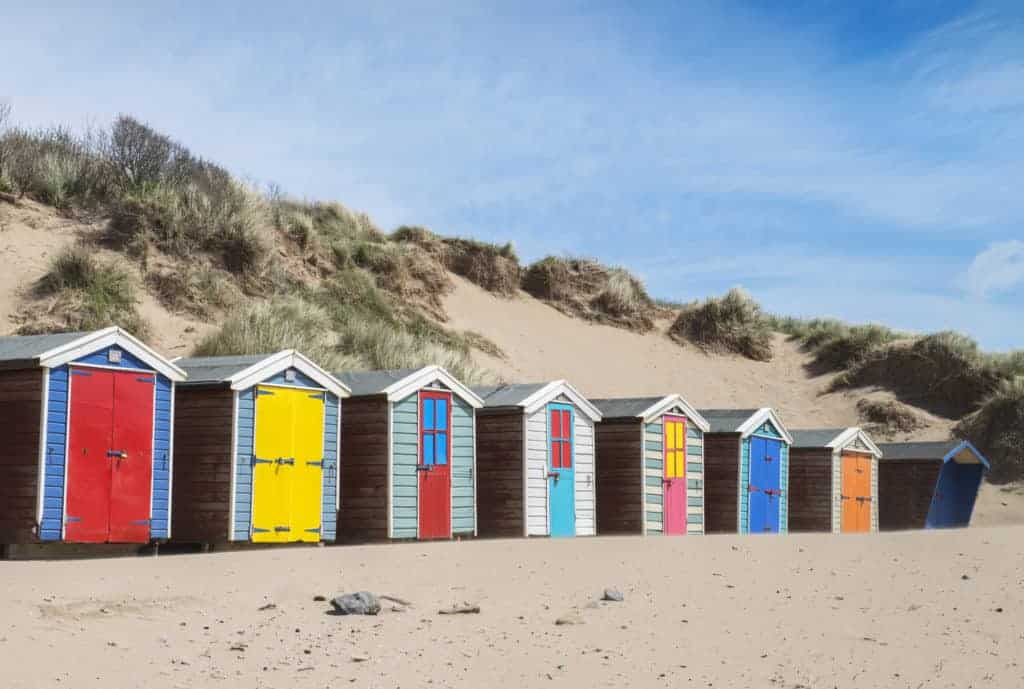 Devon beaches are open for business and are an ideal place to get some fresh air.
Here's where to find the best South Devon beaches and North Devon beaches to visit with your family. From October many beaches welcome dogs too.
2. Visit Dartmoor National Park
Dartmoor National Park is an absolute delight to explore with children, with less challenging walks for little legs as well as long distance hikes for seasoned explorers.
Here are some Dartmoor walks you can do with children. Please be aware that Dartmoor's car parks get busy during weekends and school holidays. Arrive early or late to make the most of your experience.
There are also lots of family attractions on Dartmoor. These are generally open from February half term until the end of October so check what's open before you travel.
For the very adventurous there's companies offering climbing, abseiling, navigation and expedition skills on Dartmoor:
3. Visit a zoo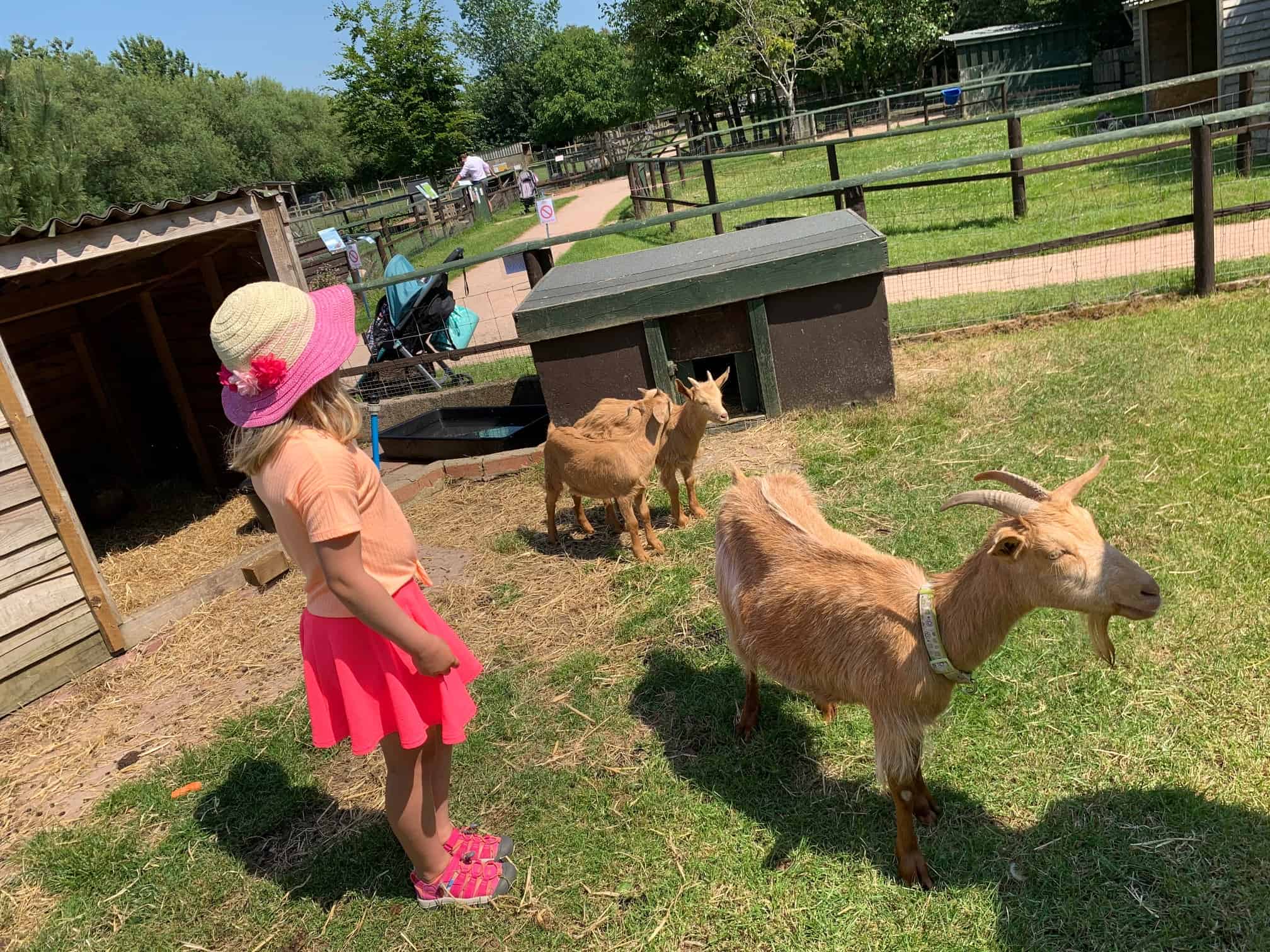 Devon zoos are a fun place to explore with children and you can see many of the animals in the fresh air. Even better many are open all year round.
Here are the Devon zoos and animal-themed days out to choose from:
Read more about Devon's zoos and find out when they are open. Advance booking is essential in 2021 as visitor numbers are being carefully managed.
4. More outdoor family attractions in Devon
Here's the some Devon family attractions that are mostly outdoors:
Babbacombe Model Village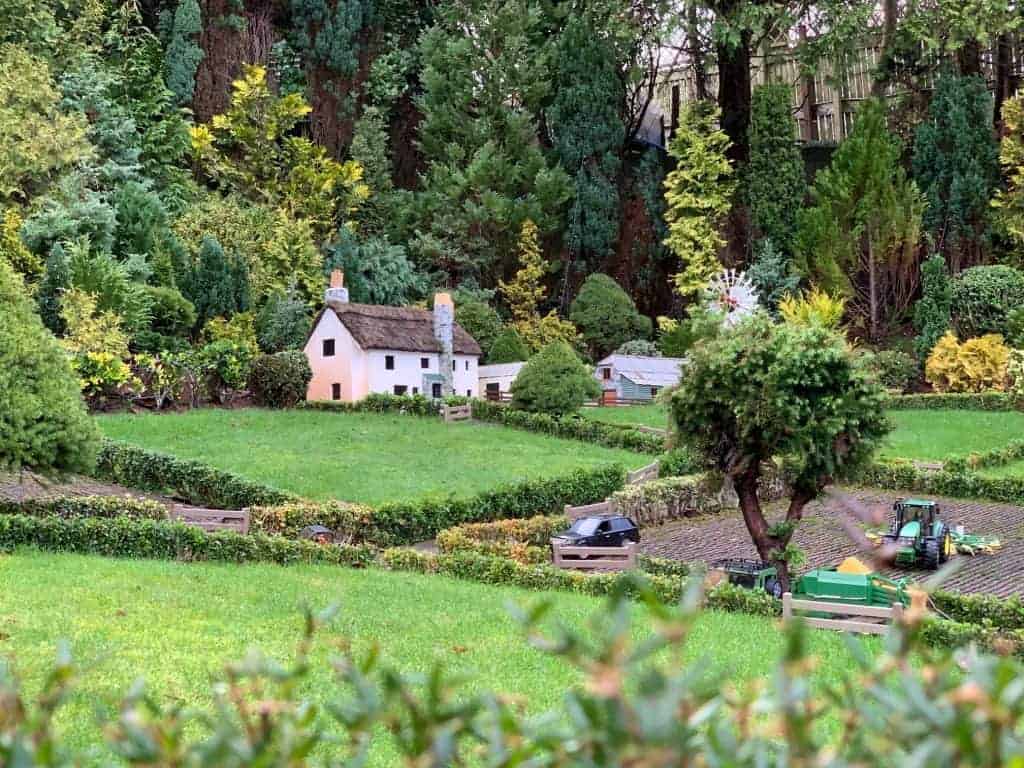 The home of Devon's tiniest community is open all year round. Explore these gardens near Torquay where you'll find hundreds of scale model of Devon, UK and famous scenes.
Find out more about Babbacombe Model Village.
Dartmoor Miniature Pony Centre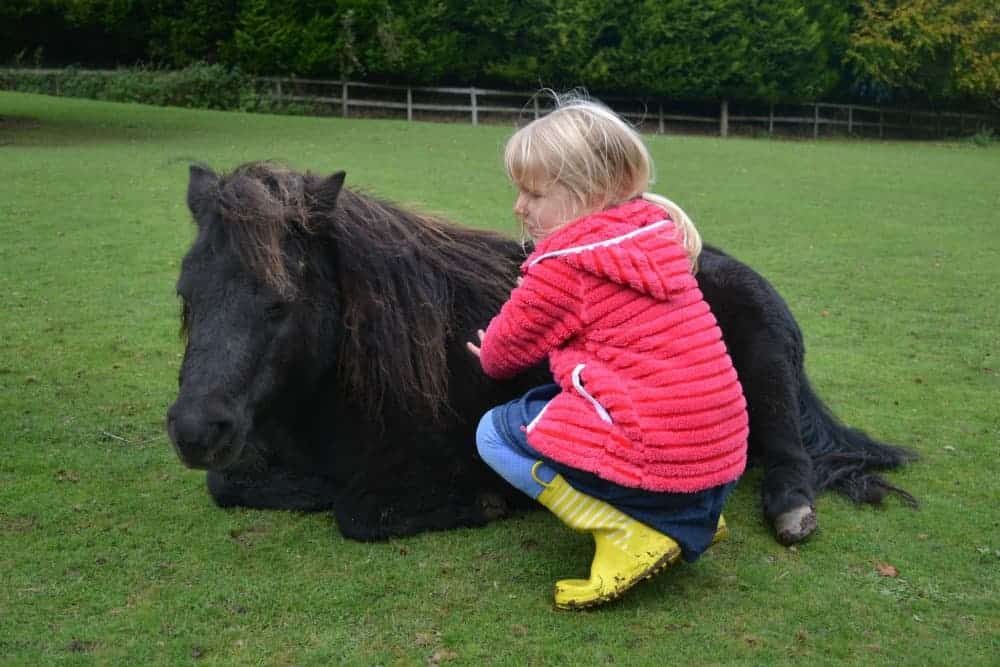 Equestrian fans will adore a day out at Dartmoor Miniature Pony Centre. There are regular talks about the animals and you can groom the ponies and pet them in their field or go for a ride (small additional fee).
The Centre is open from March to October. For more information visit the attraction website.
Canonteign Falls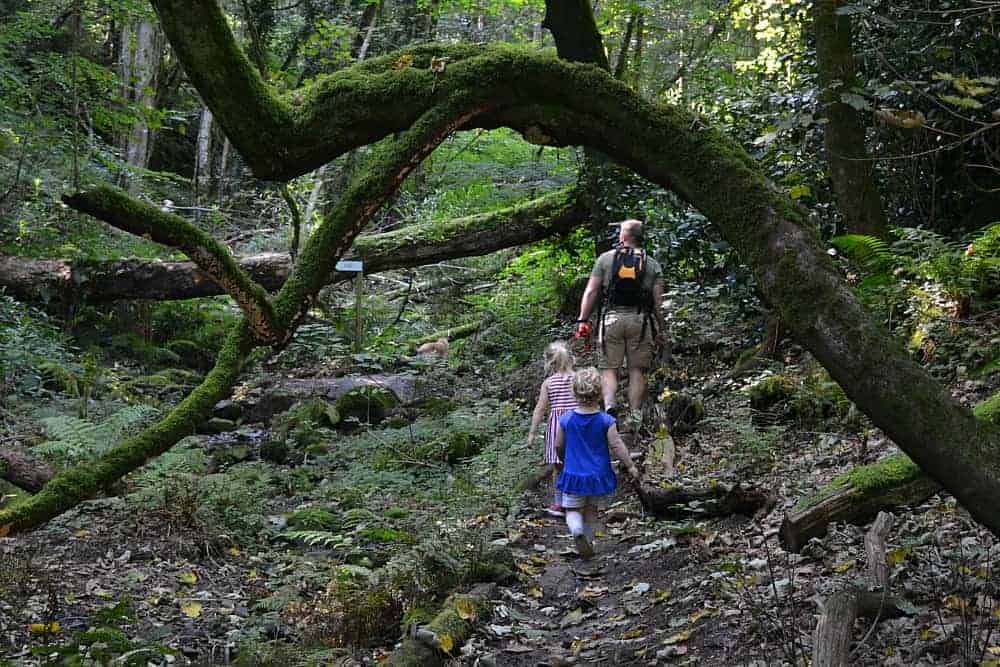 Canonteign Falls is home to England's highest manmade waterfall as well as woodland folk and fairies.
It's a bit of a challenging climb but there's a children's trail and fern garden populated with fairies along the way. Back at the bottom you'll find an adventure playground, cafe and model boating lakes.
Read about our visit to Canonteign Falls which is open from Spring until the end of October. For more information visit the attraction website.
Becky Falls
For another fun but challenging waterfall walk on Dartmoor head to Becky Falls. Kids can clamber over boulders and spot wildlife in the ancient woodlands surrounding this privately owned valley.
As well as the waterfall walk – which you can take a few route around depending on how difficult you want it to be – there's an animal discovery centre and petting zoo.
Becky Falls in Devon is open from March to the end of October – check the website for full details.
The Bear Trail
Devon's muddiest day out, The Bear Trail, is open weekends from Spring to Autumn and during the week in school holidays. But what is it? It's an outdoor assault course for families near Cullompton.
Find out more about The Bear Trail and booking some muddy fun.
Occombe Farm
This is one of the great free places to visit in Paignton with young children. You can wander through the farm, visit the animals and explore the vegetable fields.
Find out more about visiting Occombe Farm.
Here's some more outdoor Devon attractions that you can also visit with a dog.
5. Outdoor pools in Devon
Here's an activity for the summer months! Devon has lots of outdoor pools and many open from May.
I've got a post about where to find them as well as splash pads and water parks in Devon.
6. Go crabbing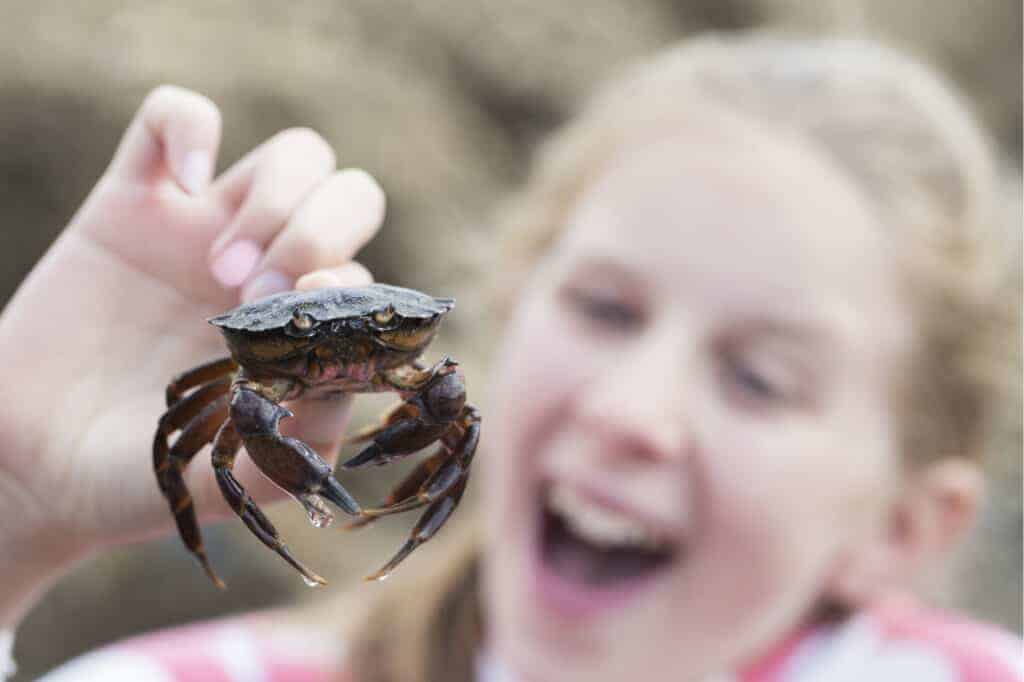 Whether you are based on the South or North Devon coastlines there are some great locations to drop a line. Here's where to go crabbing in Devon.
7. Go skiing
Plymouth Snow Sports Centre offers skiing, snowboarding, tubing and tabboganning at dry ski slope on the outskirts of the city all year round.
Plan your ski centre adventure.
8. Cycle routes in Devon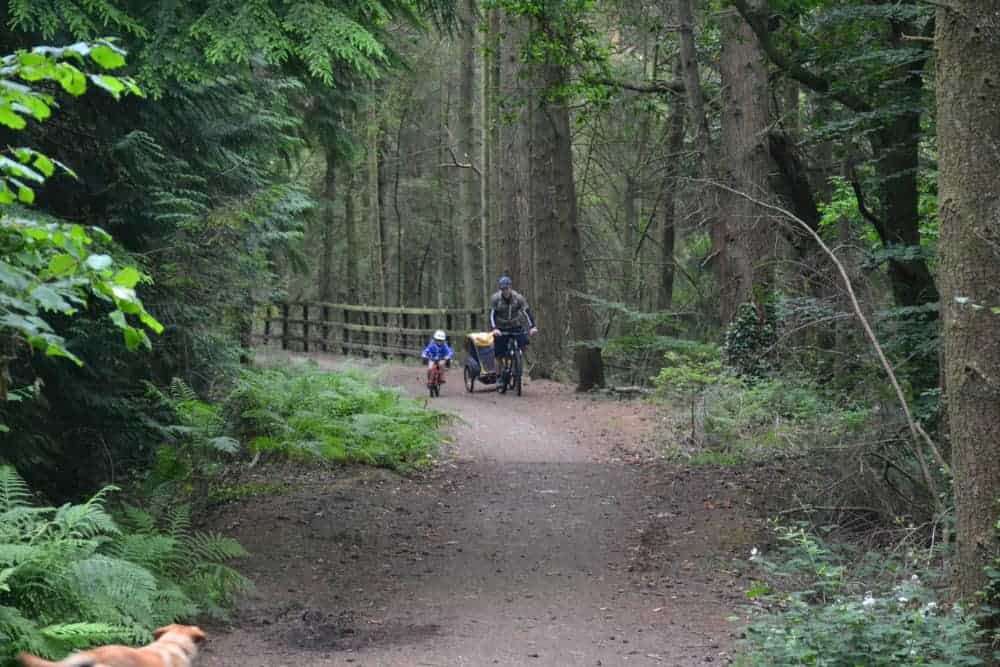 Get on your bikes and cycle around some of Devon's family-friendly cycle routes:
9. Water sports in Devon
There's a whole range of instructor-led water sports available for families to try out across Devon. These centres of excellence are ready to teach you and your kids a new power, sail or paddle sport, or they can build on their existing skills:
10. Adventure playgrounds in Devon
My kids love an adventure playground and they are great places to visit to run off energy. Just remember your flask of tea and a spare pair of trousers for those inevitable wet slide moments!
Here's some of the best adventure playgrounds in Devon as suggested by members of the Devon with Kids Facebook group:
Read more about each of these free Devon adventure playgrounds.
11. Visit a National Trust place in Devon
National Trust walks, gardens and grounds are open to explore in Devon.
It may be necessary to book entry and parking in 2021. Here's where to find out more about visiting Devon National Trust properties.
12. Visit the grounds of more historic houses in Devon
Here's the Devon country parks and stately home grounds you can visit to get fresh air. Please check what's open before you travel.
Powderham Castle
Powderham Castle near Exeter is the seat of the Earls of Devon. As well as taking the tour of the castle as day out here involves woodland walks, adventure playgrounds, bird of prey displays and a deer safari.
The Castle and Estate are open to the public from Spring until the end of September. Find out more about visiting Powderham Castle.
Hartland Abbey
Hartland Abbey – the home of Malory Towers on CBBC – is open from last March to the end of October each year. However, in 2021 it is not due to reopen until May.
This private North Devon country home, which was built as a monastery in 1157 and fell foul of King Henry VIII's campaign against the Catholic Church, has more than a few stories to tell.
Outside there's the abbey gardens and a walk down the valley to Blackpool Mill – a rocky cove looking out over the Atlantic and Lundy Island.
Find out ore about visiting and the facilities available in my post about Hartland Abbey.
13. Visit gardens and country parks in Devon
Here's where to find Devon gardens and country parks with plenty of space to run free and explore:
RHS Rosemoor
RHS Rosemoor Gardens and Garden Centre in Torrington, North Devon, are the ultimate outdoor attraction for garden fans.
It is essential to book your visit to allow for visitor numbers to be safely controlled. Find out more and book your visit to RHS Rosemoor.
Bicton Park
Bicton Park Gardens at East Budleigh has 64 acres parkland that is home to many rare and beautiful species well as the Palm House greenhouse. This has more than 18,000 panes of glass and was built 20 years before The Kew Gardens Palm House.
For families, there's plenty of outdoor space to explore, an adventure playground, railway, mini golf, a nature trail and indoor play too.
Tickets must be bought online in advance. Find out more and visit Bicton Park.
Seaton Wetlands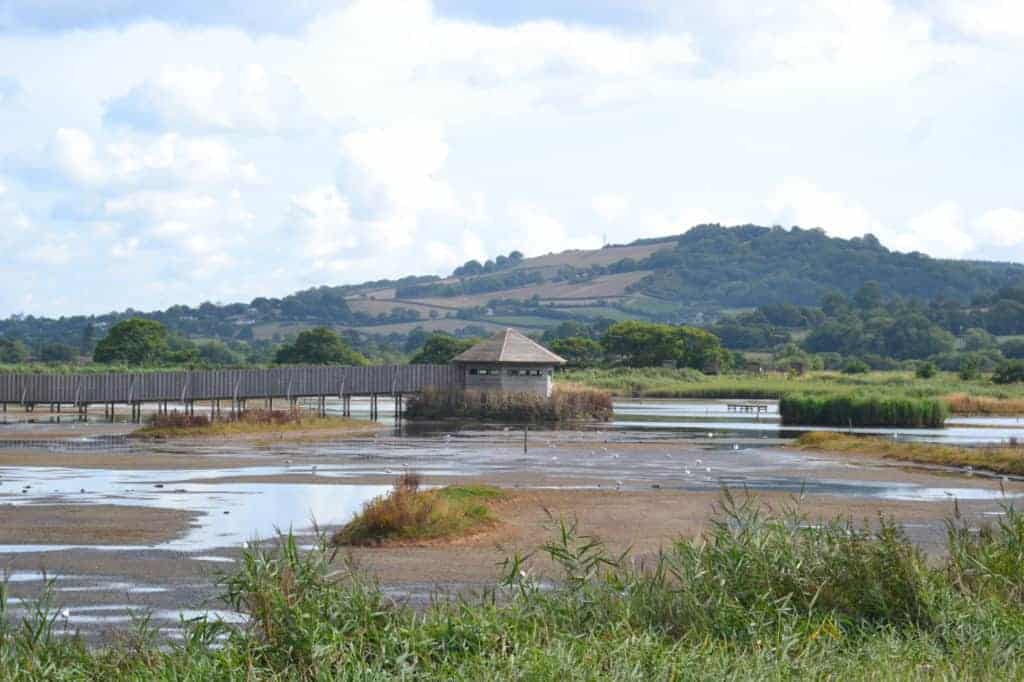 Seaton Wetlands is teeming with wildlife and is really easy for families to explore. Dip for critters in the pond in the wildlife and spot wildlife from the hides. There are organised activities and trails in the school holidays.
Entry to the Wetlands is free Be aware that dogs aren't allowed in the nature reserve. Find out more about Seaton Wetlands.
Haldon Forest Park
Haldon Forest Park near Exeter is a Forestry England site with plenty of outdoor activities for families to enjoy like Go Ape, cycle hire, Segways and a pump track for mountain bikes. This makes it one of our top recommendations for things to do in Devon with teenagers.
If you're visiting with little ones the Discovery Trail is an easy walk with activities along the way. In 2022, the Superworm Trail is at Haldon Forest.
There's a large car park and cafe by the visitors centre.
Find out more and visit Haldon Forest Park.
River Dart Country Park
There's plenty of outdoor activities at River Dart Country Park near Ashburton. Kayak around the lake, try the high ropes, climb into a water zorb or set your kids free to explore the acres of adventure playgrounds and swimming lake.
Find out more about activities and visiting River Dart Country Park.
Stover Country Park
Pay for parking and explore 114 acres of woodland, heathland, grassland, lake and marsh at Stover Country Park. There's also an aerial walkway and a bird hide. The visitor centre remains closed in 2021 but there are toilets.
Find out more about visiting Stover Country Park.
Decoy Country Park
This country park in Newton Abbot has accessible lakeside and woodland walks, an adventure playground with splash pad, and playing fields.
Find out more about visiting Decoy Country Park.
Cockington Country Park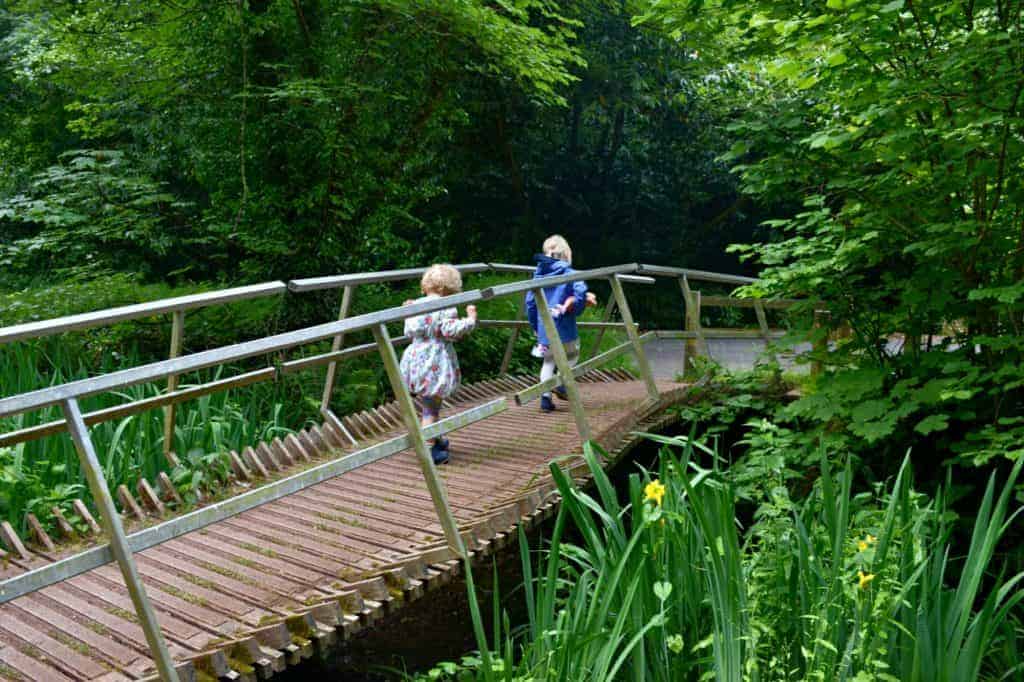 This hidden gem in Torquay is well worth a visit. Pay for parking and wander along the river, explore the countryside and have a picnic on the lawns in front of Cockington Court.
Find out more about visiting Cockington Country Park.
14. Boat trips
See Devon from the water with one of the many boat trip companies around the coast. Here's a few:
15. High ropes
Visit one of these outdoor activity centres and swing through the air to your heart's delight:
16. Climbing
Scale a tor and come back down to earth with professional instructors. Abseiling and climbing is a top adrenaline pumping activity that your teens can do on their own with the pros or you can book a family session.
Here's companies offering climbing, abseiling, navigation and expedition skills on Dartmoor:
17. Waterfalls in Devon
There's something magical about waterfalls. As a family, we find dangling the carrot of finding one of these beautiful water features (and ice cream) adds enthusiasm to outdoor adventures.
But they're not always easy to find. Take a look at my guide to where to find some of the best waterfalls around Devon to seek out with kids.
Would you like more Devon goodies delivered to your inbox? Sign up to the Devon with Kids newsletter.
If you know of any outdoor activities in Devon that offer families a fun way to get outside then please let me know.
Looking for outdoor activities in Devon to do with your family? Why not save this post for future reference on Pinterest.