Looking for the perfect present for the Devon-loving family in your life? Below you'll find my top picks of Devon gifts they can share together while you can enjoy the warm glow of knowing you're supporting small and local businesses.
Included on my list are Devon attraction annual passes, practical gifts for families and Devon inspired presents children will love.
Love Devon? Join the Devon with Kids Facebook group and subscribe to my newsletter!
Devon gifts for children
Here's some Devon gifts for children that will also inspire your adventures:
Devon colouring books
Whether you are buying for someone planning a holiday in Devon or a child who lives here in what we think is the very best place in Britain (maybe the world), they'll love these fact-filled Devon colouring books.
There are two to choose from with more to come!
But these books now:
Both have been designed as children's guides and activity books all wrapped up in a beautifully illustrated A5 book – perfect for popping in a bag for days out.
Even better, a donation from each sale of the Devon book goes to Devon Air Ambulance!
RRP £5.95
£5.95 +P&P
A child-friendly Devon guide & activity book supporting Devon Air Ambulance Trust
Practical gifts for the whole family
Here's some Devon themed gifts families can use when out and about:
Devon map picnic blankets
Picnics are an important part of any family day out. So, when in Devon, why not pop your bottom down on something pretty and practical?
These Large OS PACMAT® Picnic Blankets made in the UK by Rubbastuff make a great gift for families to use during their adventures. You'll find two designs in the Devon with Kids shop:
RRP: £39.99
Devon attraction annual passes and gift vouchers
We buy an annual pass for a Devon attraction each year and get a lot of value from it. It's also a gift for the whole family that you can use throughout the year.
Here's the places in Devon that you can get annual family membership, season tickets and experience vouchers:
If you're want to buy a day out as a Christmas present for a family then check out my post about Christmas events in Devon. I update it every year.
Know about an attraction offering membership or gift vouchers not mentioned here? Get in touch!
Devon theatre gifts and gift vouchers
Many Devon theatres offer gifts, memberships and gift vouchers. Here's the ones I've spotted:
Know about a Devon theatre offering membership or gift vouchers not mentioned here? Get in touch!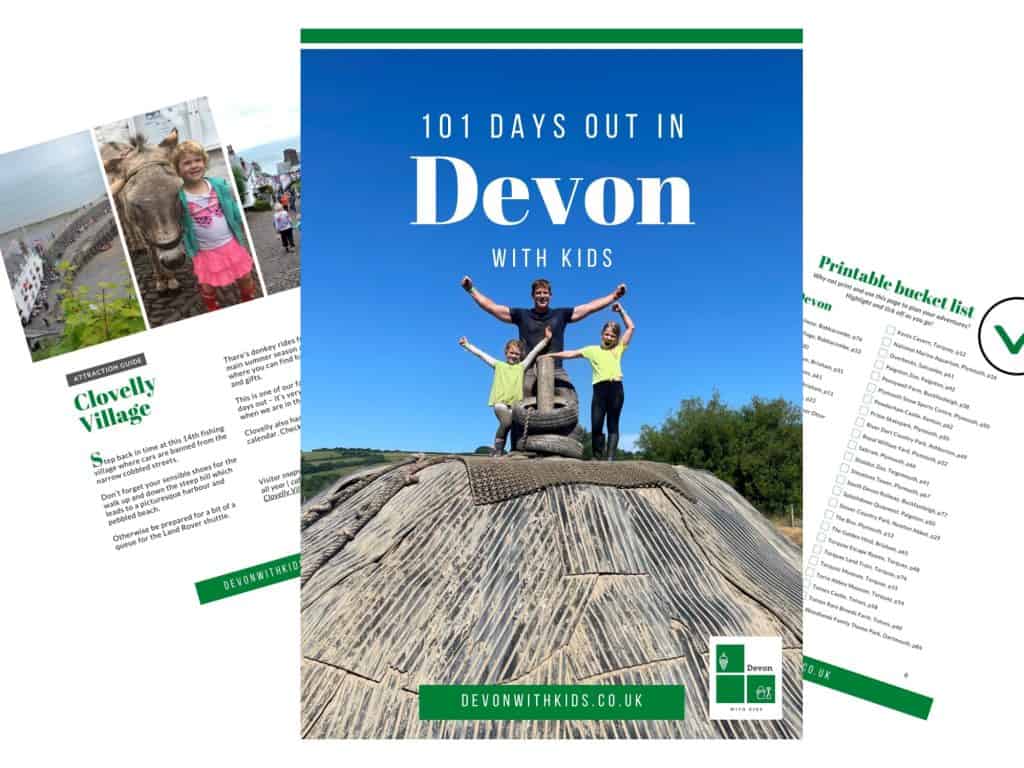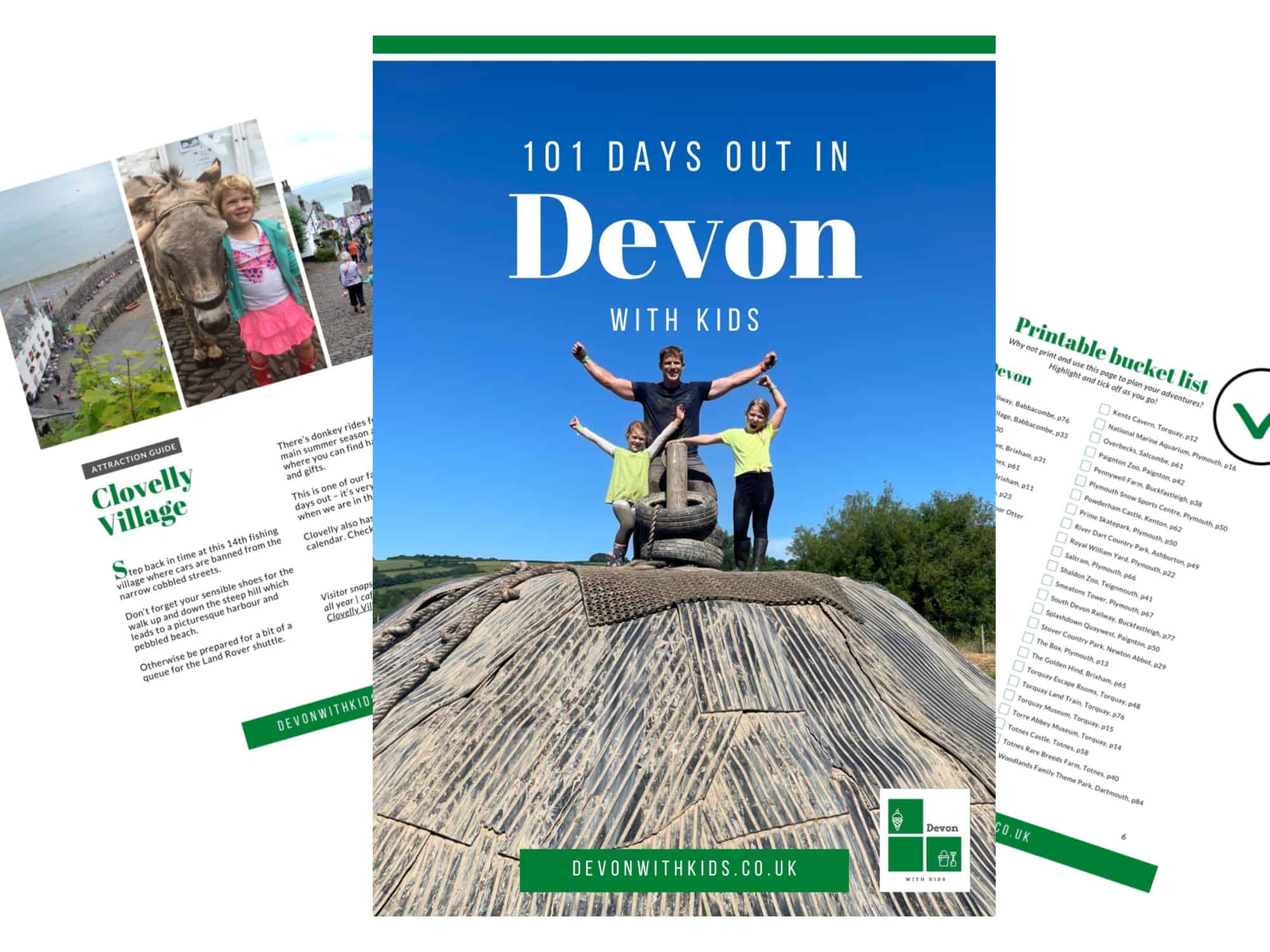 It's FREE!
Grab your copy of this guide to family-friendly things to do across the county, from coast to coast, in the cities, on the moors and whatever the weather.