If you're fans of Agatha Christie – and even if you're not – a visit to her holiday home, Greenway, is one of our top tips when you are looking for National Trust places in South Devon.
Love Devon? Join the Devon with Kids Facebook group and subscribe to my newsletter!
Agatha Christie has connections to Devon?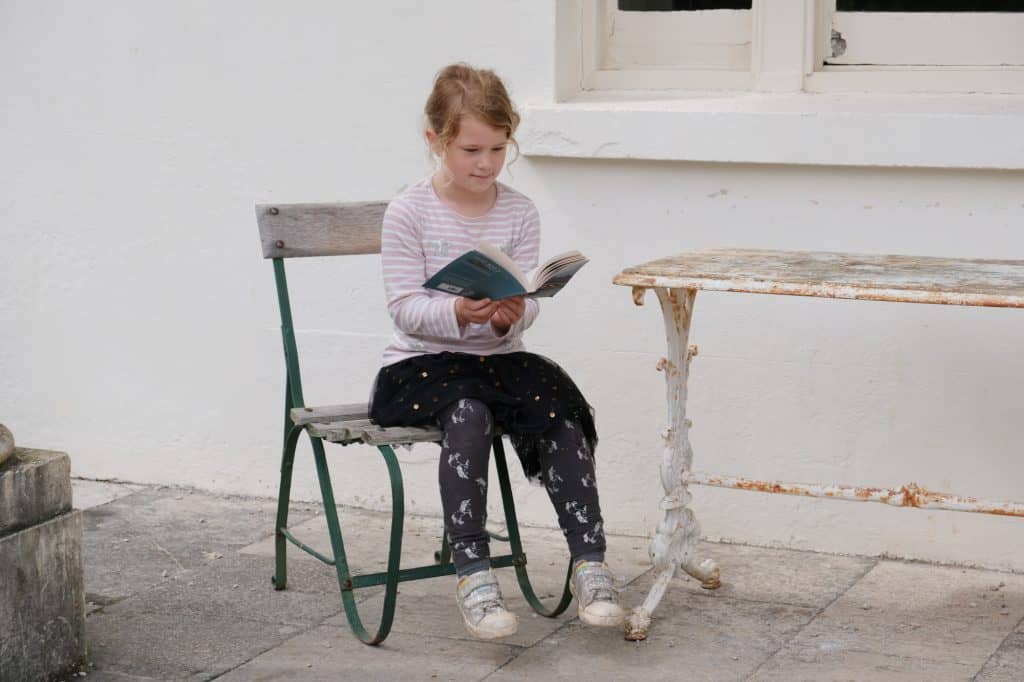 Yes! the Queen of Crime was from Torquay and in 1938 bought Greenway – part of an estate previously owned by Sir Walter Raleigh's family (yep, I'm going to drop all the names I can!).
It became her holiday home and somewhere she described as 'the loveliest place in the world'. High praise indeed from such a well travelled lady who is still the best selling author of all time.
If you want to seek out more information about Agatha Christie then you'll find the UK's only exhibition dedicated to her at Torquay Museum.
So why is Greenway worth a visit with your family?
What's at Greenway?
Visiting Greenway House gives you a little insight into the life and leisure time of Agatha Christie. It's modest by comparison with many National Trust properties but it has plenty of character.
There's lots of curiosities dotted around the house, including a 1,000 year old pottery camel (everyone should have one). Also don't miss the fresco in the library left by American soldiers stationed here during the Second World War or the first editions of Dame Christie's books that line most book cases.
The house was also the setting for her book Dead Man's Folly.
Greenway's gardens run along the side of the River Dart down to a Battery and Boathouse that also feature in some of Agatha's books.
Closer to the house there's a tennis court, nursery and walled garden with lawn, which is a great place for a picnic.
If your kids like trails and spotter sheets you can pick these up from reception when you arrive.
Allow yourselves a couple of hours to wander the grounds and see the house.
If you enjoy Greenway you might also like to visit Coleton Fishacre with is another National Trust place in South Devon.
Facilities at Greenway
Here's some handy information about the facilities at Greenway for families:
There are toilets in the stables by the cafe – go before you start exploring the garden as it's a long walk back
There's pay and display parking in addition to your entrance fee. This is free for National Trust members but you must display a ticket
There's a cafe serving all the usual National Trust treats.
Be aware that there isn't a playground or den building area at this National Trust property. But there is a large lawn in the walled garden.
How to get to Greenway
Address: Galmpton, near Brixham, in South Devon, TQ5 0ES.
You can arrive by car, walk the Dart Valley Trail to Greenway or catch the ferry from Dartmouth and walk up the hill from the Quay
It's not necessary to book your visit in advance. But if you drive you must book parking as this is limited.
Pre-pandemic Dartmouth Steam Railway dropped passengers at Greenway Halt on request. However this was suspended during COVID, so check if you want to combine these two South Devon attractions.
Are dogs allowed?
Yes. Dogs are allowed in the gardens on a lead but not in the house.
Is it pushchair friendly?
The walk from the car park to the entrance (about 10 minutes) is pushchair friendly, as is the walk to the tennis courts, walled garden and the front of the house. There are slopes and steps around the rest of the garden. Pushchairs are not allowed in the house.
How much is the entrance fee?
Greenway is free for National Trust members to visit. Check the National Trust website for the latest entry prices and event information.
Find more things to do in South Devon and other places owned by Devon celebrities.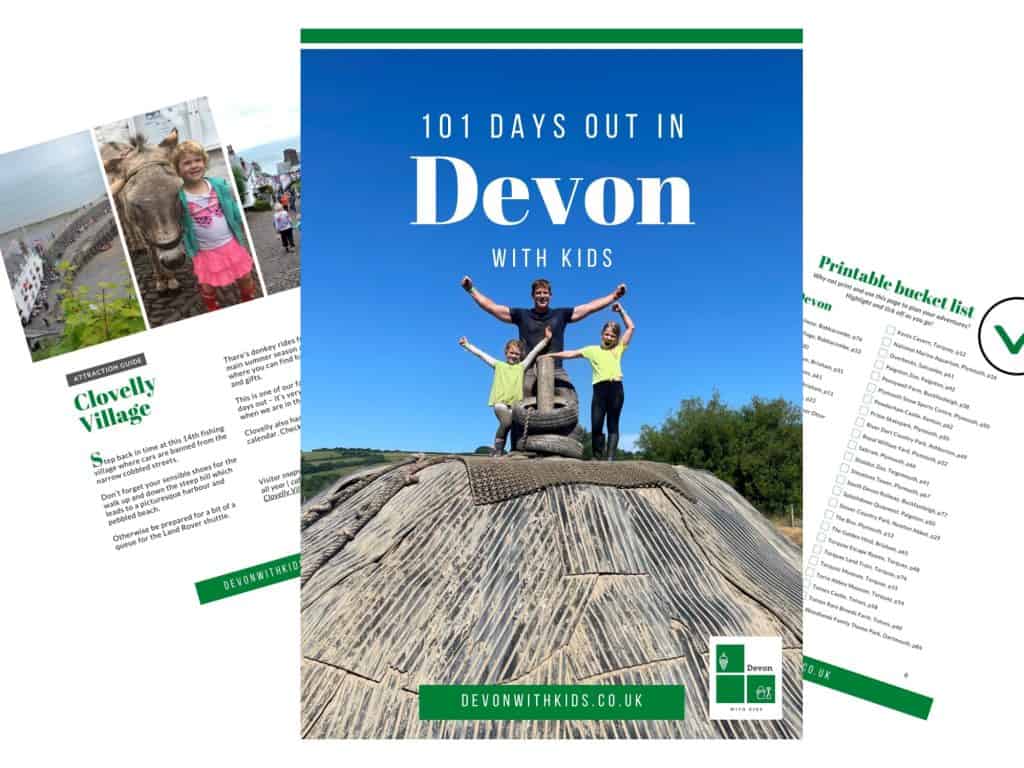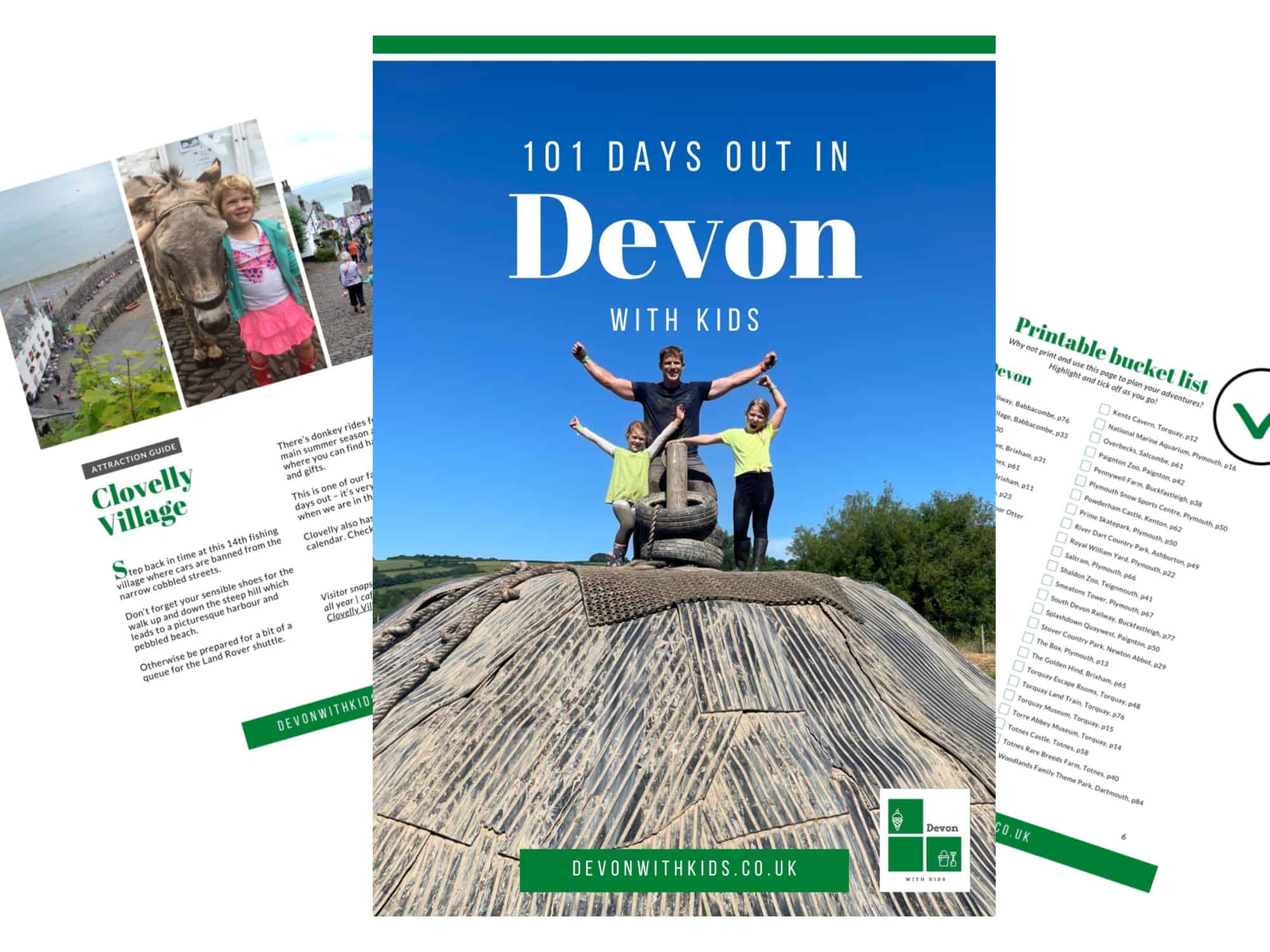 It's FREE!
Grab your copy of this guide to family-friendly things to do across the county, from coast to coast, in the cities, on the moors and whatever the weather.