The iconic Smeaton's Tower has reopened for public visits. If you've only ever admired it from the outside, here's what to expect when you step inside one of Plymouth and the South West's most recognisable landmarks.
Love Devon? Join the Devon with Kids Facebook group and subscribe to my newsletter!
We visited Smeaton's Tower for the first time when my kids were pre-schoolers. You may be wondering if it's a good idea to attempt somewhere with so many steps when you have two children under five?
Well this was a spur of the moment decision that had me breaking into a cold sweat half way up, but it was doable. And the views from the top were fab. I'd recommend taking back up if you do visit with young children. I didn't quite have enough hands!
So what else do you need to know about Smeaton's Tower?
A bit of history about Smeaton's Tower
The Tower was completed in 1759 but not in its current location. It used to stand 14 miles away on Eddystone Reef as a lighthouse. It was the third of four lighthouses to guard the rocks since 1698 and its curved tree trunk-like design was ground-breaking.
In 1882 Smeaton's Tower was replaced with The James Douglass Light, which still stands on the rocks today. But rather than demolish and lose the iconic tower built by engineer John Smeaton, it was relocated brick by brick to The Hoe on the seafront.
Climbing Smeaton's Tower
Smeaton's Tower became the new centre piece to the Victorian gardens on The Hoe and still makes quite an impression on the skyline in its red and white livery.
To be perfectly honest I had no intention of going up the tower when we arrived on The Hoe.
I had just used it as a landmark for my girls to spot from Plymouth city centre where we'd been shoe shopping. I'd promised them if we made it there we'd have an ice cream. But when we arrived my eldest, then four-years-old, asked if we could climb it.
I was a bit dubious as I was on my own with her and her two-year-old sister. Just think of the trip hazards! But who was I to stifle her explorer spirit? Plus I was curious myself.
We left our pushchair with the lady in the tiny ticket office at the base of the tower and began our journey skyward through the 22 meter high structure.
The first part of the climb is up carved stone steps and posed no problem for my little companions. In fact, they didn't bat an eye lid when the steps turned into ladders as we moved upwards through the tower's six levels.
What can you see in the tower?
Back when it was in use, the three duty lighthouse keepers had a living room/kitchen with all the mod cons for the time. There was a sink and a stove that kept this part of the tower toasty warm.
I was feeling a little flushed by this point of the climb – I put it down to the building retaining that Victorian heat. Ahem!
Above the kitchen was a bedroom with three cabin beds. Check out how tiny they were.
At the very top of the tower, in the glass encased lantern room, there is a chandelier which would have held candles to warn ships about the rocks below. The original chandelier was replaced with oil lamps with reflective backs in 1810 and a replica is now on show.
I hadn't expected it to be possible for me to climb all the way to the top with the girls but it was a really simple exercise.
I'm so glad I wasn't put off by my original concerns as the views were wonderful, even on an overcast day. The whole experience left me feeling elated. You can see from the pictures that the girls enjoyed it too.
We love Seaton's Tower so much it's in one of the scenes you can find in my Devon colouring book for kids. A donation from every copy sold goes to fund the important work of Devon Air Ambulance.
How much does it cost to climb Smeaton's Tower?
In 2022, entry to Smeaton's Tower costs £12 for two adults and up to three children. Under fives are free.
When is Smeaton's Tower open?
Smeaton's Tower is open weekends and school holidays until Easter when opening hours are extended.
Find out more about visiting the Tower on the The Box website.
Where is Smeaton's Tower?
Find Smeaton's Tower on The Hoe, off West Hoe Road, Plymouth PL1 2NZ. The closest parking is on-street on Hoe Road and Madeira Road.
More things to do in Plymouth with Kids
Check out my full guide to things to do in Plymouth with Kids including free things to do and places to visit on rainy days.
Here's some more Devon with Kids guides to Plymouth attractions:
You might also like my round ups about all the things to do in South Devon and Dartmoor. I also have guides to the nearby towns of Salcombe, Dartmouth, Paignton and Torquay.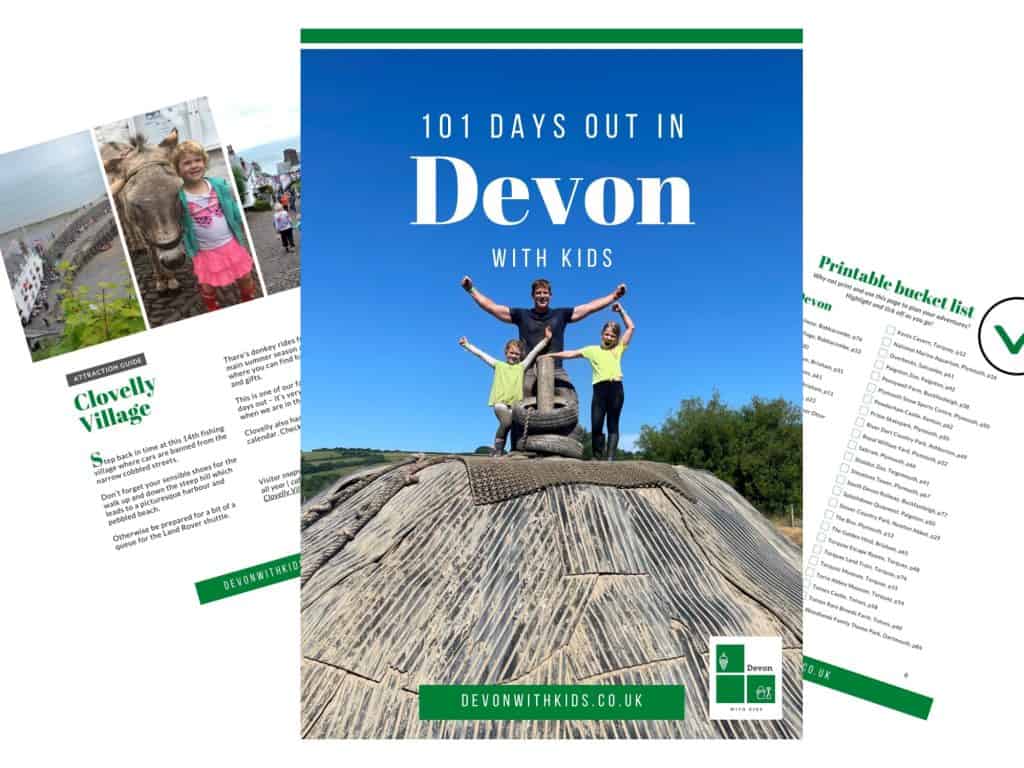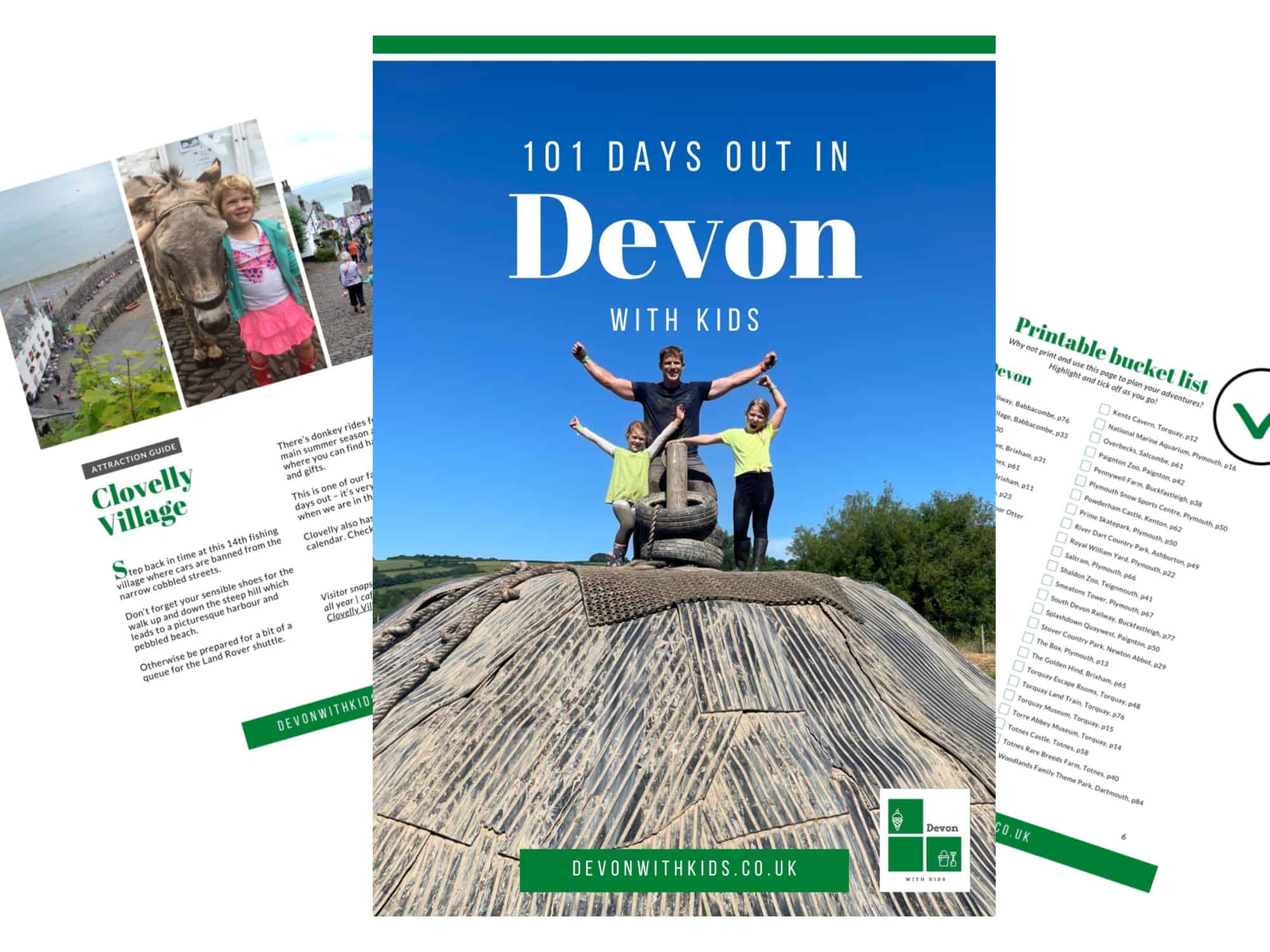 It's FREE!
Grab your copy of this guide to family-friendly things to do across the county, from coast to coast, in the cities, on the moors and whatever the weather.
SaveSave