Brrr! There's no mistaking that autumn is here. But that doesn't mean it's time to snuggle up in front of the telly box in your favourite slippers. There's still plenty of exploring to be done! If you are wondering what to do with the kids now the days have turned chillier, here's my guide to the best things to do in Devon in October 2021.
As always, events and activities are subject to change in 2021. Check what's open before you travel – booking may be necessary – and adhere to the latest government guidance.
Love Devon? Join the Devon with Kids Facebook group and subscribe to my newsletter!
Got a while to stay? Here's our BIG guide to family holidays in Devon.
What's on in Devon in October
Bear with me as I keep my eyes peeled for more to add to this modest list or get in touch if you know of ones not mentioned.
Here's a round up of the family-friendly events happening Devon this October:
Powderham Food Festival 2-3 October 2021
Set in the grounds of Powderham Castle this award-winning food festival will be celebrating it's 10th anniversary.
Visit to experience delicacies from some of the region's best food and drink producers as well as demonstrations, fun children's activities and foodie competitions.
Find the full event programme and buy tickets on the Powderham Food Festival website.
Apple Festival at RHS Rosemoor – 2 – 3 October 2021
RHS Rosemoor near Torrington will be holding its 30th annual Apple Festival and Taste of Autumn Food Fair this month.
Enjoy juicing demonstrations by Orchards Live, Morris dancing and free guided walks of Rosemoor's Devon Apple Orchard.
There will also be talks by author James Crowden who will be talking about his fantastic new book Cider Country (Saturday only), and Chris Tattersall who will be giving visitors an insight into the setting up and the progress of his orchard Honey Wood Orchard (Sunday only).
Talks are free and are on a first come first served basis on the day. No booking is required, and normal garden admission applies.
Find out more on the RHS Rosemoor website.
Quest for the Ice Dragon, Soapbox Theatre in Plymouth – selected dates 15 to 24 October, 2021
Join in this immersive promenade performance in and around The Soapbox Children's Theatre, Devonport Park, Plymouth.
The Quest for the Ice Dragon is an enchanted adventure with performances suitable for under six-year-olds and older kids.
Don't forget your welly boots, woolly hats, gloves and scarves. Whatever the weather, you'll be whisked away for a magical journey to find the Ice Dragon and nothing's going to stand in your way.
Find out more and book tickets on the Soapbox Theatre website.
Pre-Halloween fun for pre-schoolers at The Big Sheep – 18 to 22 October 2021
The Big Sheep is putting on five days of spooky fun for pre-school aged children with an EX postcode.
The Halloween Monsters Ball takes place between Monday 18 and Friday 22 October including dancing with Jiggy Wrigglers, a fancy dress competition, pumpkin patch and all the usual Big Seep fun.
On Monday 18 October there will be an extra cute monsters ball for non-mobile tots at 12.15pm – perfect for baby's first Halloween!
The park is open from 10am to 2pm
Book your tickets in advance. Proof of address will be required on arrival.
Dartmouth Food Festival – 22-24 October, 2021
This delicious free event in Devon is packed with food and drink to suit all taste buds. Dartmouth Food Festival comes with three days packed with cooking demonstrations by celebrity chefs, talks with food writers, and cookery workshops for adults and children.
A whole day of the festival is dedicated to children, with events and activities to get kids excited about cooking. Don't miss the free story telling sessions with tales of funny food and even ginger bread man making.
Dartmouth harbour and town, South Devon. Some activities must be booked and paid for in advance. Take a look at the Food Festival website for more information.
Clovelly Apple Day, 27 October, 2021
This traditional autumn event adds apple themed events to the usual activities on offer at this beautiful fishing village. Children can see apples being pressed to make fresh juice, try bobbing for apples and take part in arts and crafts.
There's a competition for the best carved, sculpted or decorated apples. Later in the day there's a harvest hunt and a special tour with a spooky theme.
Clovelly Village, Nr Bideford, North Devon. Normal admission prices apply. Find out more on the Clovelly website.
Funky Llama Festival, Plymouth – 29 – 30 October, 2021
Join the Theatre Royal in Plymouth's Central Park for two days of Big Top magic and funky Halloween fun. There will be live music, DJs, craft stalls, a fully licensed bar, circus acts, comedy and magic from local and national performers.
During the day there will be workshops, circus activities, yoga and entertainment followed by cabaret acts, live music and a silent disco during the evening.
This is a fully accessible event with changing facilities on the festival site, scheduled BSL interpreted performances, an on site guide dog rest area and an audio festival guide.
Find out more and buy tickets on the Theatre Royal Plymouth website.
Sea Shanties and Seafood onboard SS Freshspring, Bideford – 31 October, 2021
Come onboard the SS Freshspring's for it's last even of the year: Seafood and Sea Shanties. There will be a seafood lunch, ship tours and a one hour sea shanty performance by 'Mariners Away'.
For families there will be a fishy tales storytelling and workshop session for children aged three to seven. Places on the children's workshop are limited and only available to adults purchasing a ticket.
This event forms part of a full programme of food-themed events in celebration of the Burton at Bideford's 70th birthday.
Book tickets via Eventbrite and book places on the children's workshops by emailing [email protected].
October half term in Devon
Halloween events in Devon
Of course, October half term in Devon always coincides with Halloween. Halloween is one of my kids' favourite times of year, along with Easter and Christmas – they have inherited their mum's sweet tooth!
Here's my guide to what's on in Devon this Halloween including spooky days out.
National Trust days out in Devon this October half term
National Trust places in Devon will be open over half term and some have trails on for families. Find out more about what's on.
Where to pick pumpkins in Devon
Last year this was one of our autumn highlights. The kids dressed up in their Halloween finery and we headed to our local pumpkin patch where there was an astonishing collection of gourds in all shapes, sizes and colours – perfect for decorating our doorstep.
Check out my post about where to pick pumpkins in Devon to find out the latest open days.
Which Devon attractions are open in October?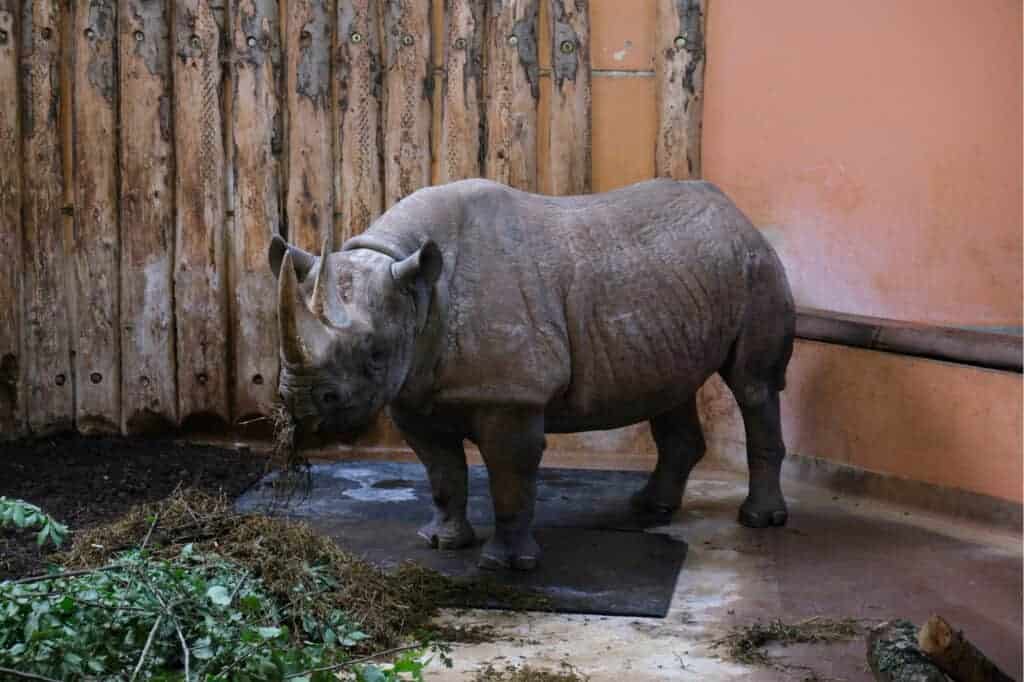 Opening times for Devon attractions tend to vary in the off season but you can still find some that will welcome you all week through! Devon zoos and steam railways are my top suggestions.
Most attractions will also reopen for the October school holidays.
Check out my guide to things to do in Devon in Autumn to see a list of Devon attractions that are open daily and those that are open on the weekends only.
More things to do in October
If you're looking for more ideas for things to do in October then here's some ideas for entertaining the kids:
What's your favourite things to do in Devon in October? Do you know of an activity or event not on this list? Drop me a line or comment below.
Got a while to stay? Here's our BIG guide to family holidays in Devon.
Planning your days out in Devon this autumn? Use Pinterest to save this post about things to do in Devon in October 2021.