Are you craving a taste of Devon? Home baking always lifts the mood in our house, especially on rainy days or when we can't get out. Why not treat yourself and try making these delicious Devon recipes at home with your kids.
Love Devon? Join the Devon with Kids Facebook group and subscribe to my newsletter!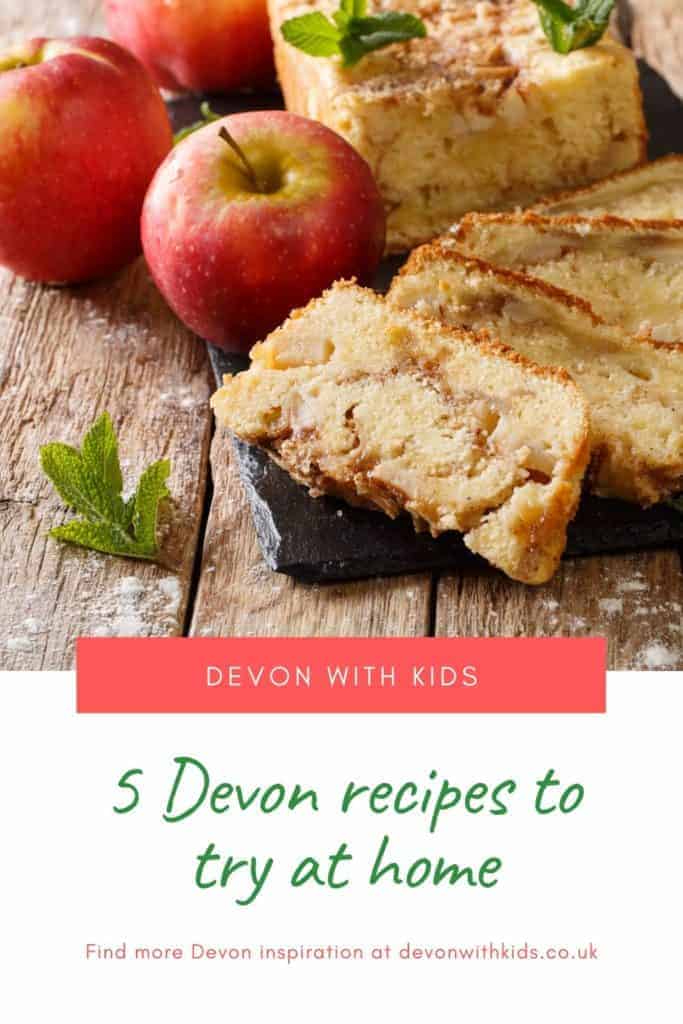 Apple dumplings
Here's a really easy and delicious apple pudding to make with kids. Serve it with ice cream or clotted cream for a sweet after dinner treat.
Clotted cream fudge
What could be more exciting to make at home than sweets! We made chocolate fudge recently – it was dangerous stuff! You can also give it a Devon twist by using clotted cream. Here's a recipe for clotted cream fudge.
Make sure younger children are closely supervised as you will be heating up the ingredients on a hob.
Devon apple pie
This very special apple cake recipe is all about taste and texture. It uses two types of apples to make each slice extra fruity.
This Devon recipe is probably one to avoid doing with toddlers as there's lots of chopping and coring involved.
Devon flats
These traditional clotted cream Devon biscuits can be eaten just as they are or your kids can decorate them with icing.
Use shape cutters to make this a fun baking activity for younger children.
Devonshire splits
In stead of scones, why not bake some splits on which to spread your cream and jam (cream first, obviously – this is Devon!). There's plenty of needing and ball-making when you're making Devonshire Splits so your kids can get really hands on.
Here's the ingredients and all the steps you need to follow to make Devon Splits at home.
Would you like more Devon goodies delivered to your inbox? Sign up to the Devon with Kids newsletter.
Do you have any favourite Devon recipes or bakes? Do share them with me by commenting below.
Looking for more activities to share with your family? Take a look at our Devon-themed things to do at home with kids and our free printable activities?
Why not save these Devon recipes on Pinterest for future reference.