Shhhh! Don't tell anyone but Devon is not just about summer fun. In fact there's plenty to do outside of the main holiday season, even in winter – take it from a local! But let's keep this our secret – the wide, open beaches are bliss! If you're wondering what to do in the South West between Autumn and Spring then here's our top things to do in Devon this winter.
Got a while to stay? Here's our BIG guide to family holidays in Devon.
Love Devon? Join the Devon with Kids Facebook group and subscribe to my newsletter!
1. Enjoy Christmas in Devon
If you are looking for festive things to do in Devon this winter then take a look at my Christmas in Devon post for all the best wintery days out. In 2022 there will be Santa's grottos, illuminations, Christmas markets and pantomimes – oh yes there will!
Also take a look at what's on in November, things to do in January and events happening in February half term. I update all of these posts throughout the year.
2. Visit a Devon theme park
All of Devon's theme parks have large indoor play areas and attractions that are open in the winter months.
Most are open on the weekends in the run up to Christmas with special festive events and some open in January. Because winter in Devon is a quieter time for visitors you can some great winter ticket deals.
Here's a full list of all Devon's theme parks and here's the ones that are definitely open over this winter:
Check exact open days and times with each attraction as these may vary.
3. Visit a Devon Zoo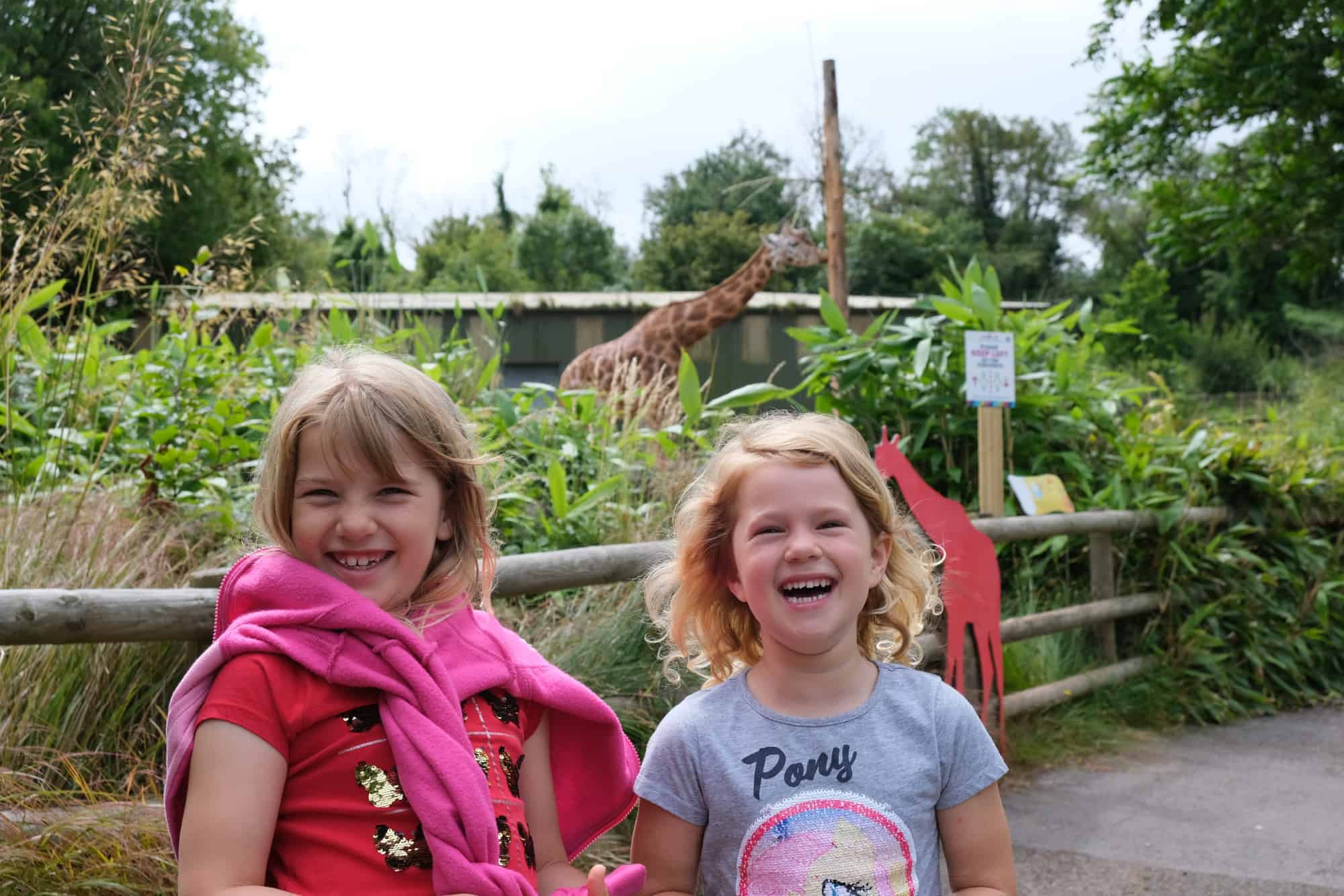 Devon's zoos are open all year round and are a top option if you are looking for somewhere to visit in Devon on a week day.
Here's where to find zoos open throughout the winter in North, South and East Devon:
Paignton Zoo in Paignton, South Devon – open every day apart from Christmas Day. NB Paignton Zoo will be closed to visitors on 6 and 7 January 2022 and again from Monday 10 until Friday 21 January 2022 for essential maintenance.
Dartmoor Zoo in Sparkwell, South Devon – open Friday to Monday and school holidays excluding 24 to 26 December 2021
Exmoor Zoo in Barnstaple, North Devon – open every day excluding 24 to 26 December 2021
Wildwood Escot in Ottery St Mary, East Devon – open every day excluding 25 and 26 December 2021
Shaldon Zoo near Teignmouth, South Devon – open every day (check website for Christmas opening information).
You can book tickets online for Devon's zoos. Some require you to do so as they are limiting numbers.
Take a look at opening times for other wildlife days out in my guide to Devon zoos.
4. Go under the sea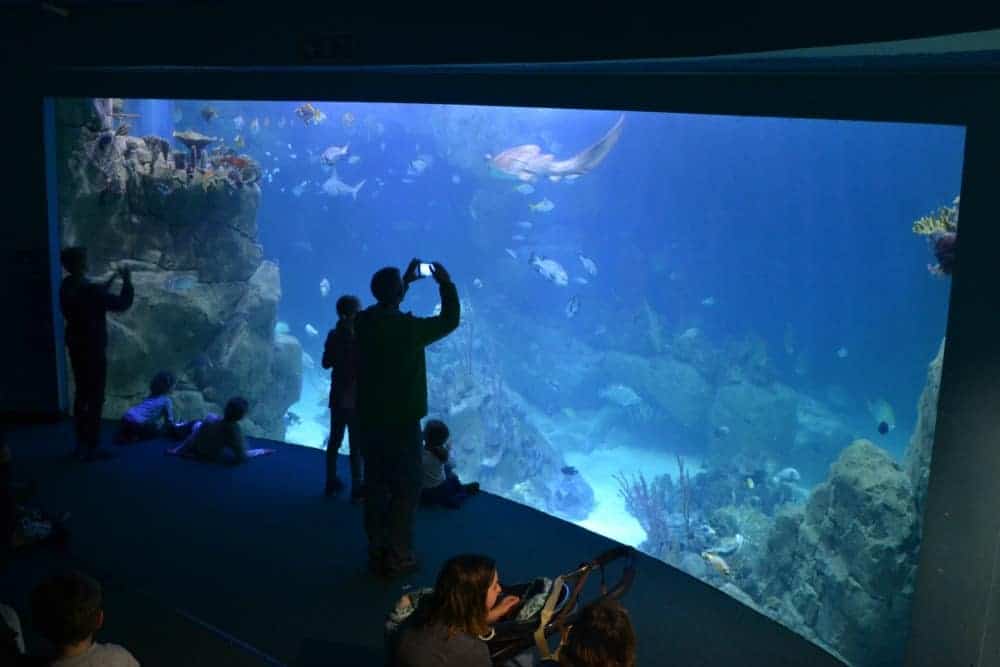 The National Marine Aquarium in Plymouth is ideal for wet days in the winter and is open every day apart from 25 and 26 December.
The whole attraction is undercover and is home to the country's largest tank.
Book your visit online in advance.
Find out more about visiting the National Marine Aquarium.
Find more things to do in Plymouth.
5. Go underground in Devon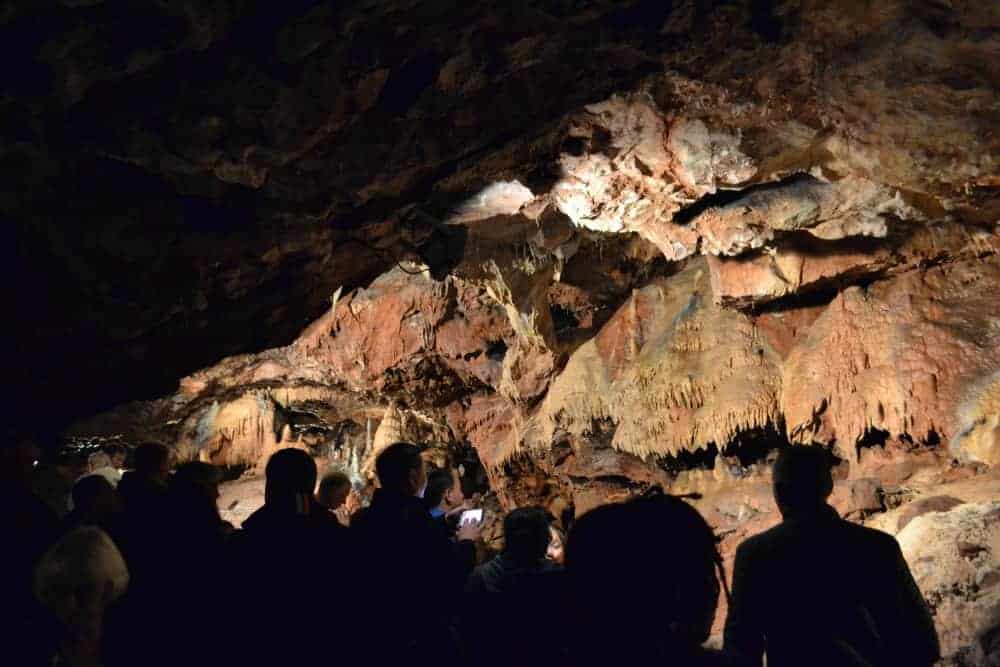 Kent's Cavern is at a constant temperature of 14°C all year round making it an ideal Devon attraction for winter and wet days. It's open from Tuesday to Sunday each week from November to January.
Please book online in advance to secure your place on a tour.
Find out more about visiting Kents Cavern.
6. More Devon family attractions open all year
Here's more family attractions in Devon that you will find open this winter:
Devon attractions open during the week this winter
Here are the days out in Devon you can do whatever the time of year:
What to do in Devon at the weekends and over the school holidays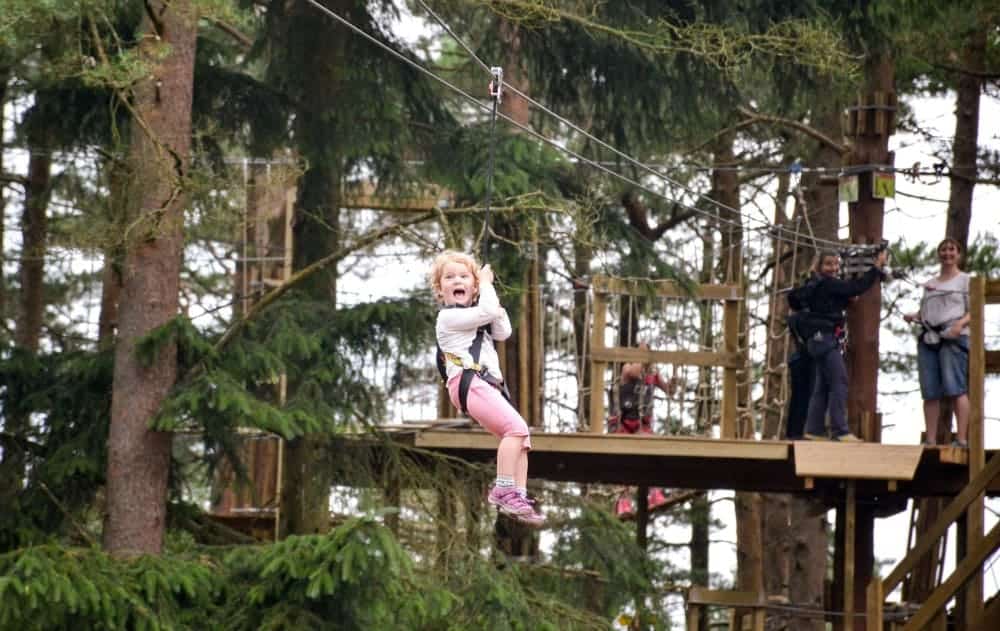 Here are some Devon attractions you can go to when school is out:
Also check out my post about what's on in Devon this weekend.
7. Visit a National Trust place in Devon
National Trust properties are always a great place for a walk, slice of cake and maybe even some den building.
Here's what's open during the week and on the weekends in Devon this winter:
8. Embrace the season and head outdoors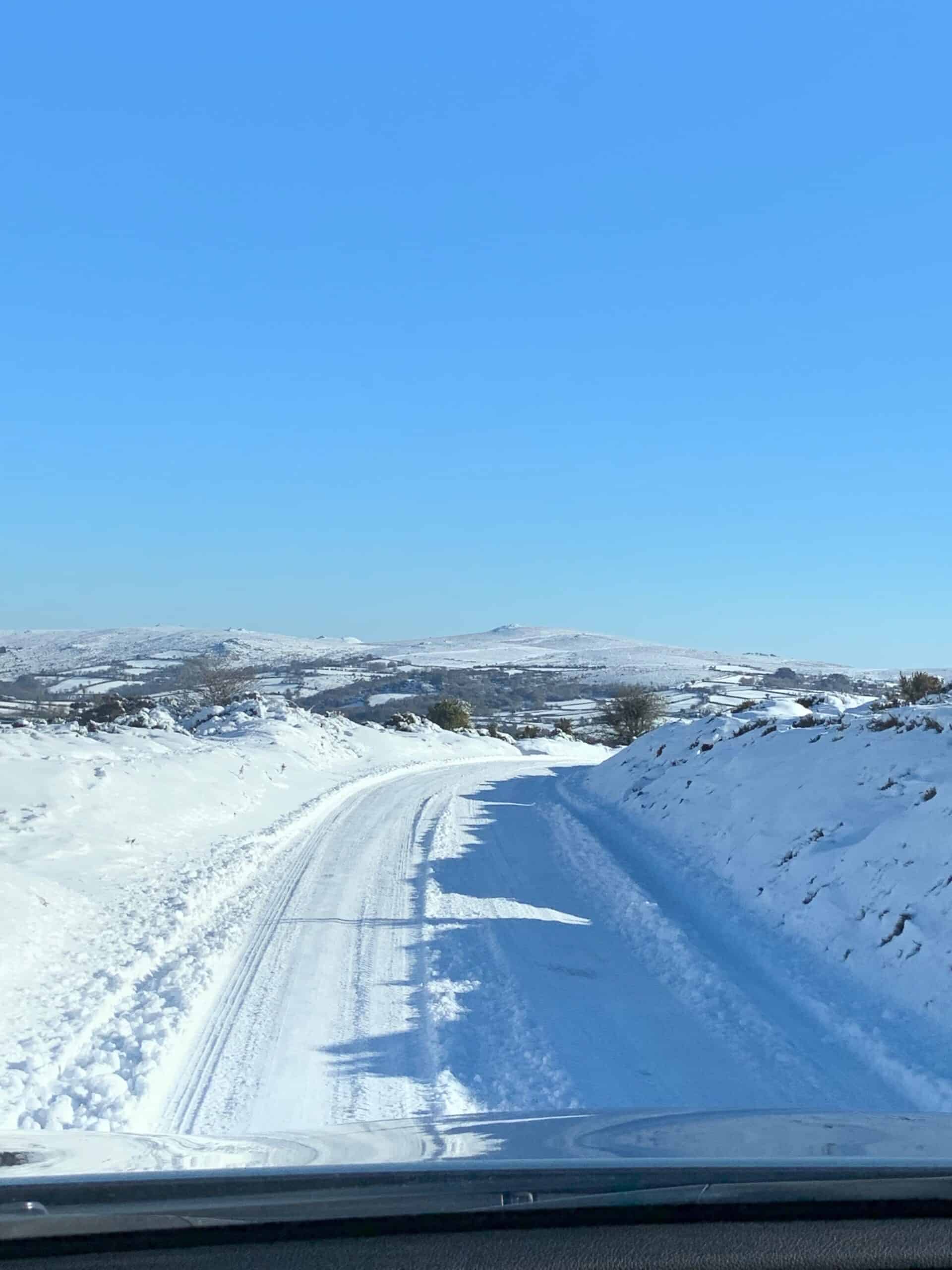 It's rare to find snow on the coast, but with the highest peak of Dartmoor measuring 621m this is where you are most likely to find the white stuff.
HOWEVER!!! Please gauge the situation carefully and stay safe. If you don't have 4×4 or winter tyres don't attempt to go deep into the National Park on a snowy day as it is very easy to get stuck in drifts, causing problems for yourself and others.
Be aware of the weather forecast and the latest information from Devon County Council and Dartmoor National Park.
Haldon Forest is an easier place to access and has paths and cycle routes overlooking Dartmoor and Exeter.
Other fun places to grab some fresh air in the winter are these country parks in Devon:
Find more adventure playgrounds in Devon.
And who could forget Devon's beaches. These are just as amazing in the winter as in the summer.
In the off season you'll find many deserted. You're also more likely to find free parking and that dogs are allowed to scamper on the sand.
You'll find some lovely beaches in South Devon, as well as North Devon. There are also plenty of hidden gems along the north and south coasts.
9. Paint some pottery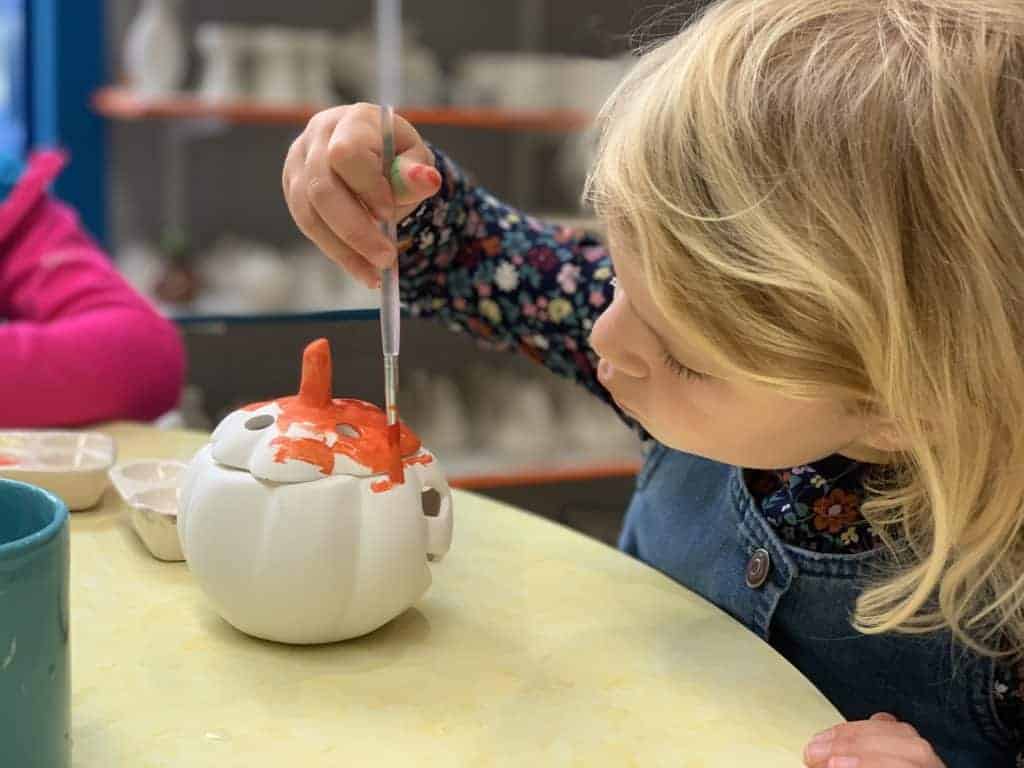 My kids are really into crafts and love painting pottery. Our closest pottery painting workshop in Devon is China Blue in Totnes. Book your table in advance.
You can also find pottery paining at:
Check with each venue when they are open and whether booking is necessary.
10. Go indoor climbing
A great thing to do in Devon with teens is climbing. Here's where you'll find climbing walls in Devon:
Check with each venue when they are open and whether booking is necessary before you travel.
11. Visit a Trampoline Centre in Devon
In indoor activity bound to tire the kids out is bouncing. Here's where you'll find trampoline centres in Devon:
Check with each venue when they are open and whether booking is necessary before you travel.
12. Brace yourselves and head to soft play
When all else fails young kids, and some big kids, love soft play. And as you're in Devon it's very likely you'll find a decent coffee and slab of cake on offer too!
Our favourite ones are at the Woodlands and Crealy theme parks as we can include them as part of a bigger day out.
However, if you just need a quick fix, here's some other places where you'll find soft play in Devon:
Check with each venue when they are open and whether booking is necessary before you travel.
13. Go Swimming
Here's where you'll find indoor swimming pools in Devon: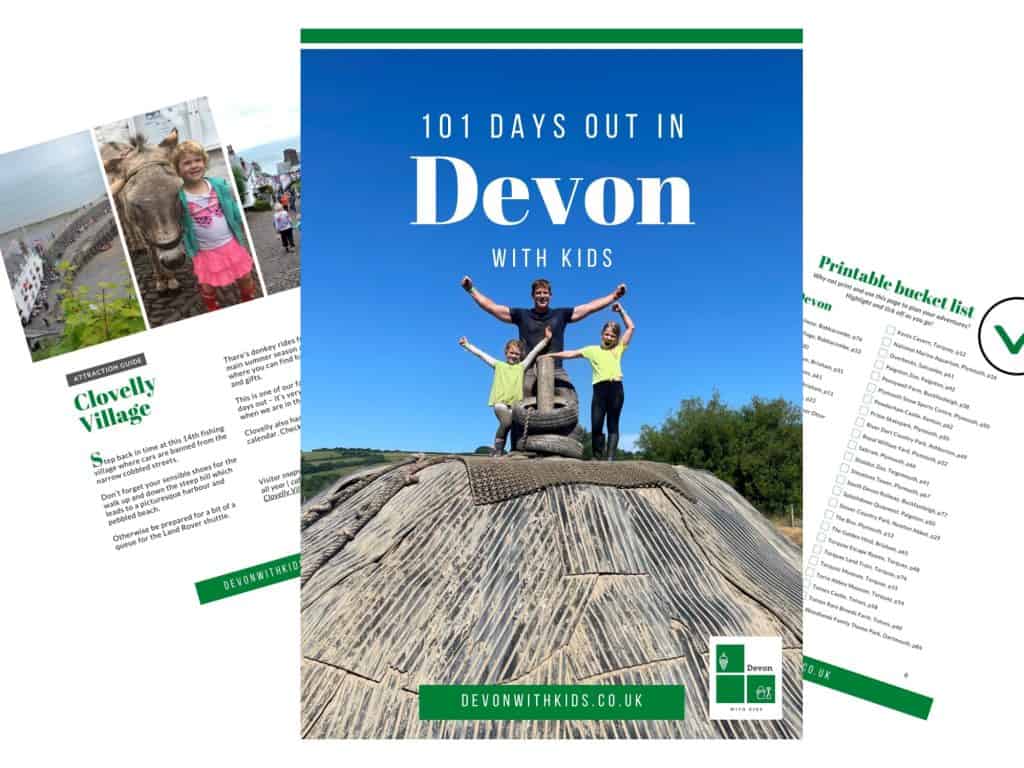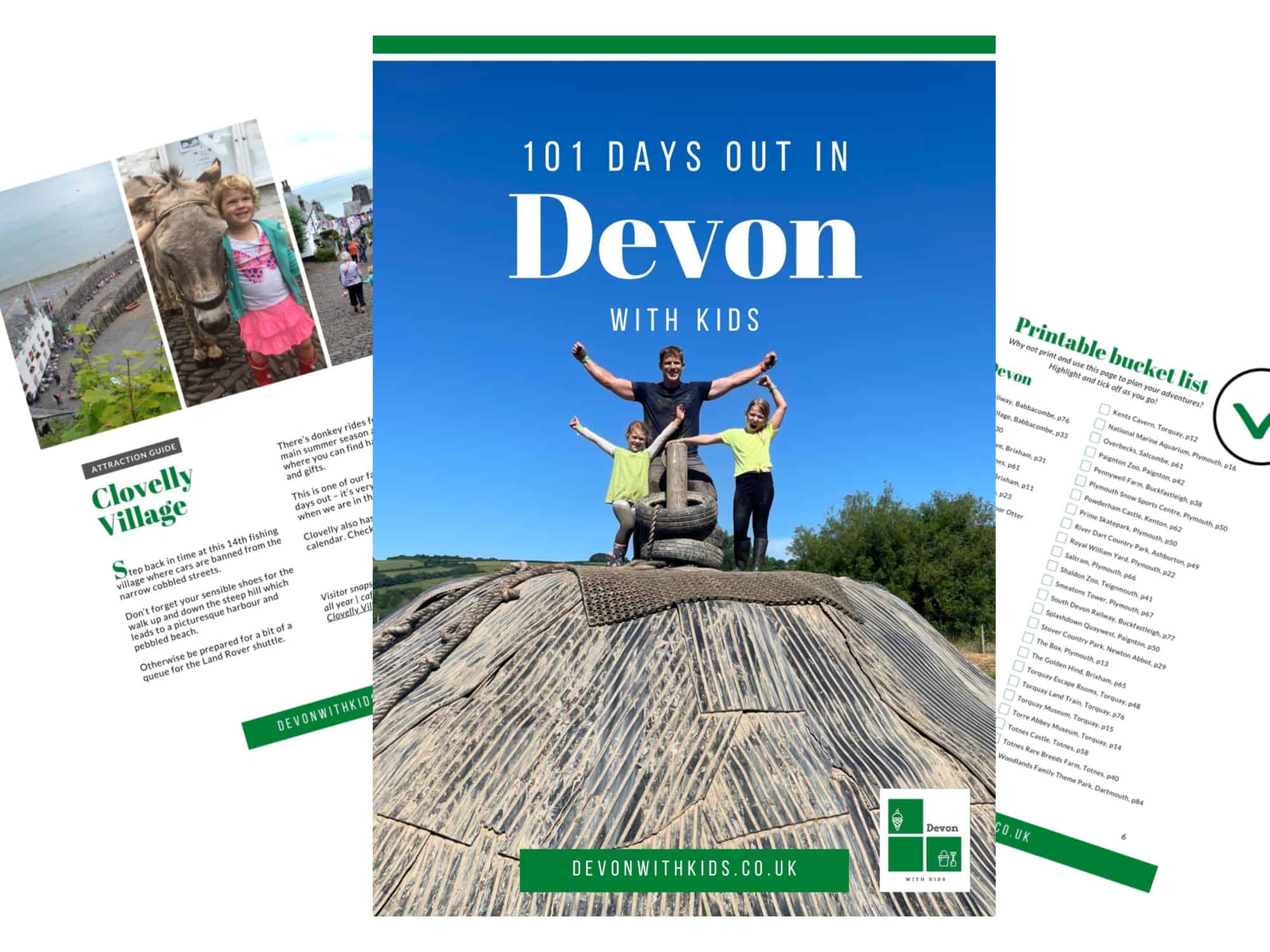 It's FREE!
Grab your copy of this guide to family-friendly things to do across the county, from coast to coast, in the cities, on the moors and whatever the weather.
What about things to do in Devon at other times of year?
Here are some more guides to things to do in Devon with kids that I update throughout the year:
Would you like more Devon goodies delivered to your inbox? Sign up to the Devon with Kids newsletter.
If you are planning things to do in Devon this winter then why not save this post on Pinterest.